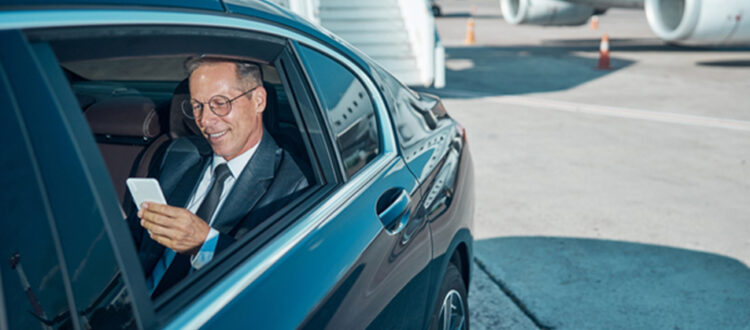 What Are The Positives Of Using An Airport Transfer Service?
Traveling can be both an exhilarating and stressful experience, particularly when it requires figuring out how to get about new airports and arranging transportation to your destination. Airport transfer services can help in this situation. A hotel, a business meeting, or a tourist destination may all be reached from the airport with the help of airport transfer services in Dubai, which are quick and easy to use.
This blog will explore the numerous positives of using an airport transfer service and how they can enhance your overall travel experience.
Your Stress-Free Airport Arrival Solution:
One of the primary advantages of using an airport transfer service is the stress-free arrival it offers. After a long flight, the last thing you want is to worry about finding a taxi, ride-sharing service, or public transportation to reach your destination. Airport transfer services eliminate this hassle by ensuring a professional driver awaits you. This saves you time and reduces the anxiety that often accompanies arriving in an unfamiliar place.
Embracing Reliability and Punctuality in Airport Transfers:
Airport transfer services pride themselves on their reliability and punctuality. When you book a transfer in advance, you can count on the service to be there at the specified time, regardless of any flight delays or unforeseen circumstances. This level of dependability is crucial, especially if you have necessary appointments or connections to make upon arrival.
Your Guided Airport Transfer Experience:
Another positive aspect of airport transfer services is the drivers' local knowledge. Drivers are often well-acquainted with the area, including traffic patterns, shortcuts, and alternative routes. This local expertise ensures you reach your destination quickly and efficiently, even during peak traffic hours.
The Comfort and Convenience of Airport Transfers:
Airport transfer services in Dubai typically offer a range of vehicle options to suit your preferences and needs. Whether you prefer a spacious sedan, a luxury car, a van for a group, or even a chauffeur-driven limousine, you can select the vehicle that best suits your comfort and style. This level of comfort and convenience is unmatched by standard taxi services.
Ensuring Safety and Security with Airport Transfers:
When you choose an airport transfer service, you can trust that the drivers have undergone background checks and adhere to strict safety standards. It provides an added layer of security, particularly when traveling in a foreign country or unfamiliar city. Knowing that you are in safe hands allows you to relax and enjoy your journey.
Efficient Communication:
Most airport transfer services offer multiple communication channels for booking and support. You can often make reservations through their websites, mobile apps, or phone. Additionally, these services provide customer support to address any questions or concerns you may have, ensuring a smooth booking process.
The Clarity of Fixed Pricing in Airport Transfers:
Airport transfer services often offer fixed pricing, which means you know the cost upfront and won't be subject to unexpected surcharges or metered fees that can accumulate with traditional taxis. This transparency in pricing allows for better budgeting and financial planning, making your travel experience more predictable and cost-effective.
Luggage Luxury: Hassle-Free Assistance
Navigating through a busy airport with luggage can take a lot of work. Airport transfer services typically assist with loading and unloading your bags, making your journey smoother and more convenient. You won't have to worry about the logistics of handling your luggage, leaving you free to focus on your trip.
Airport Transfers at Your Service, 24/7
Airport transfer services are available 24/7, accommodating travelers on various schedules. Whether you have a red-eye flight or an early morning departure, you can rest assured that you'll have a reliable transportation option waiting for you whenever you need it. This around-the-clock availability is precious for business travelers and those in changing time zones.
Customized Services:
Many airport transfer services offer customized options to meet specific needs. If you require additional services such as child seats, wheelchair accessibility, or multiple stops along the way, these can often be arranged in advance. This flexibility caters to a wide range of travelers and their unique requirements.
Airport Transfers Supercharge Your Schedule:
Time is a precious commodity when traveling, and airport transfer services help you make the most of it. Pre-booking your transfer means you can avoid waiting in long taxi queues or dealing with ride-sharing apps. This time-saving aspect is precious when you have connecting flights or tight schedules.
The Peace of Mind Guarantee of Airport Transfers:
Ultimately, one of the most significant positives of using an airport transfer service is the peace of mind it comes with. Knowing that your transportation is sorted out and that a reliable and professional service is waiting for you can significantly reduce travel-related stress. This peace of mind lets you begin your trip positively and sets the tone for a memorable journey.
The Bottom Line!
Airport transfer services in Dubai offer a plethora of positives that can significantly enhance your travel experience. These services cater to many traveler needs, from stress-free arrivals to reliability, comfort, safety, and convenience.
Whether you're a business traveler with tight schedules, a family with children and luggage, or a solo adventurer exploring a new destination, airport transfer services provide a valuable solution. So, the next time you plan your trip, consider the advantages of using an airport transfer service to start your journey on the right foot.