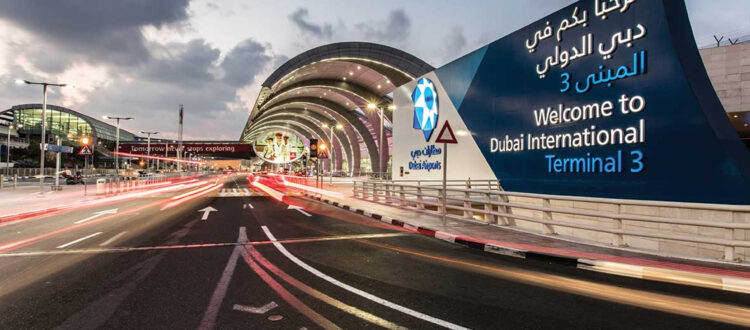 Why Early Booking is Essential for Dubai Airport Transfers?
Every year, millions of travelers flock to this desert oasis to experience its unique blend of modernity and tradition. However, before you can immerse yourself in the wonders of Dubai, you need to get from the airport to your hotel or destination. This is where the importance of early booking for Dubai airport transfers becomes evident.
Dubai is known for its seamless commuting options, which also applies to its airport transfer services. However, the high volume of passengers passing through Dubai International Airport (DXB) and Dubai World Central (DWC) means that transportation options can quickly become scarce, especially during peak travel seasons.
In this blog post, we will explore why early booking for Dubai airport transfers is not just an intelligent choice but often an essential one.
1. Availability and Flexibility:
Ensuring availability is one of the most compelling reasons to book your airport transfer service early in Dubai. Dubai's airports are among the busiest in the world, with millions of passengers arriving and departing each year. The demand for transportation services surges during peak seasons, such as major holidays or the Dubai Shopping Festival. Waiting until the last minute to book your airport transfer can result in limited options and, in some cases, none at all.
By booking early, you can secure your preferred mode of transportation, whether a private car, van, or luxury limousine. Additionally, early booking allows you to choose the pickup time that best suits your travel itinerary, providing the flexibility to plan your arrival or departure smoothly.
2. Cost Savings:
Another significant advantage of early booking of chauffeur service for Dubai airport transfers is the potential for cost savings. Most transportation providers offer competitive pricing for customers who book in advance. By locking in your rates early, you can often take advantage of discounts or special promotions that may not be available to last-minute customers.
Furthermore, as demand for luxury chauffeur service in Dubai can lead to surged pricing during peak periods, early booking can help you avoid these inflated costs. By reserving your transfer beforehand, you can budget for your transportation expenses more effectively, leaving you with extra money to spend on enjoying your Dubai experience.
3. Stress Reduction:
Traveling can be a stressful experience, especially when you arrive at a bustling international airport after a long flight. The last thing you want is to be left waiting for transportation, trying to figure out how to reach your destination. You can eliminate this uncertainty and reduce stress by booking your airport transfer early.
Knowing that your transportation is prearranged and a professional chauffeur will be waiting for you at the airport can provide peace of mind. You won't have to navigate the complex airport terminals, worry about language barriers, or haggle with taxi drivers. Instead, you can relax and focus on enjoying your trip from the moment you land in Dubai.
4. Time Efficiency:
Dubai is a city that values time efficiency, and this extends to its airport services. The city's airports are well-known for their fast and efficient immigration and customs procedures. However, when it comes to transportation, the same can usually only be said when you have made some arrangements in advance.
You may spend valuable time at the airport trying to secure a ride without an early booking. This delay can be particularly frustrating if meetings, tours, or reservations are scheduled shortly after arrival. Early booking lets you make the most of your time in Dubai and ensures you don't waste precious moments waiting for transportation.
5. Personalized Service:
Dubai is renowned for its luxury and hospitality, and this extends to the services provided at its airports. Many transportation companies in Dubai offer personalized service options for those who book in advance. You can request specific amenities or features to enhance your airport transfer experience by booking early.
Whether you want a car with complimentary Wi-Fi, a multilingual driver, or a child seat for your family, early booking allows you to make these requests and ensure that your transportation aligns with your preferences and needs.
6. Avoiding Scams and Unreliable Providers:
While Dubai has a generally reliable and reputable transportation system, any industry always has outliers. Booking your airport transfer early allows you to research and choose a reputable and licensed transportation provider. It reduces the risk of falling victim to scams or unreliable services that may overcharge you or provide subpar service.
You can make an informed decision and select a trusted provider by conducting thorough research and reading reviews. Additionally, many chauffeur companies in Dubai offer online booking platforms that allow you to confirm your reservation, receive a booking confirmation, and access customer support if any issues arise.
7. Accessibility and Special Needs:
If you or a member of your travel party has special needs or requires accessible transportation, early booking is crucial. The providers of Chauffeur service in Dubai can better accommodate passengers with disabilities or specific requirements when they have advance notice.
It includes wheelchair-accessible vehicles, trained drivers, and necessary equipment or assistance. By booking early, you can communicate your needs to the transportation provider, ensuring a seamless and comfortable journey from the airport to your destination.
All Summed Up!
In travel, preparation and foresight often make the difference between a smooth, enjoyable experience and a stressful one. When it comes to Dubai, a city known for its grandeur and efficiency, early booking for airport transfers is essential for various reasons.
Booking your airport transfer in advance ensures availability, allows for cost savings, reduces stress, and enhances time efficiency. It also enables you to receive personalized service, avoid scams and unreliable providers, and address accessibility and special needs requirements.
Early booking for Dubai airport transfers is not just a convenience; it's a strategic decision that can significantly enhance your overall travel experience. By taking this step, you can start your Dubai adventure on the right foot with the confidence that your transportation needs are well taken care of, leaving you free to explore and enjoy all this remarkable city offers.