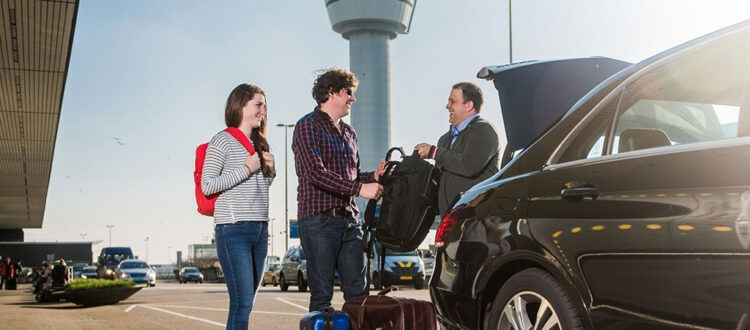 What Are The Main Reasons To Plan An Airport Transfer?
When embarking on a journey, whether it's for business or leisure, planning every detail is crucial to ensure a smooth and stress-free experience. One often overlooked but essential aspect of travel planning is airport transfer in Dubai. While it might seem like a minor detail, arranging reliable transportation from the airport to your destination can significantly impact your trip's overall success.
In this blog post, we'll delve into why planning an airport transfer should be at the top of your travel checklist. So, keep reading!
1. Time Efficiency and Convenience:
Time is of the essence, especially when traveling. One of the most compelling reasons to plan an airport transfer in Dubai is its time-saving convenience. Public transportation can be unpredictable, with schedules that might not align with your arrival time and drop-off points far from your desired destination.
By booking an airport transfer in advance, you ensure that a professional driver or provider of chauffeur services in Dubai will be waiting for you, ready to whisk you away to your destination without any delay. It is especially beneficial after a long flight when you're eager to find accommodation and unwind.
2. Stress Reduction:
Navigating a busy airport, dealing with luggage, and figuring out transportation options in an unfamiliar city can be overwhelming. An airport transfer eliminates these stressors, providing seamless travel from the airport to your destination.
Knowing that a reliable driver is there to meet you and assist with your belongings can significantly reduce travel-related stress and contribute to a more pleasant overall travel experience.
3. Local Expertise:
When you book an airport transfer through a reputable service, you gain access to drivers who possess local knowledge. These drivers know the city's roads, traffic patterns, and alternative routes.
Their expertise ensures you reach your destination when intended, avoiding unnecessary detours and traffic jams. Additionally, they can provide valuable insights into the local culture with luxury cars, attractions, and dining recommendations, thereby enhancing your travel experience.
4. Safety and Reliability:
Safety is paramount when traveling, especially in an unfamiliar location. Opting for a professional airport transfer service ensures that you're in the hands of a trained and vetted driver.
Reputable transfer companies prioritize the safety and security of their passengers, giving you peace of mind as you journey from the airport to your accommodation. Furthermore, these services often maintain their vehicles to high standards, reducing the risk of breakdowns or other inconveniences.
5. Cost-Effectiveness:
While it might seem counterintuitive, airport transfers can be a cost-effective option, particularly when compared to the cumulative expenses of using taxis or ridesharing services for multiple trips during your stay.
Additionally, public transportation fares can add up, and the hassle of purchasing tickets and navigating unfamiliar systems can take away from the enjoyment of your trip. Planning a single airport transfer allows you to lock in a fixed rate and avoid any unexpected charges.
6. Flexibility and Customization:
Airport transfer services offer a range of vehicle options to suit your needs and preferences. Whether you're traveling solo or with a group or require special accommodations such as child seats, or a car with chauffeur, you can find a transfer service that caters to your specific requirements. This level of customization ensures that your transportation needs are met, enhancing your overall travel experience.
7. First Impressions Matter:
Your journey doesn't truly begin when you arrive at your destination; it starts when you step off the plane. Your first impression of a new city can shape your entire experience. Arriving at the airport to find a friendly driver waiting to welcome you can set a positive tone for your trip. This warm reception can make you feel valued and appreciated as a traveler, setting the stage for a memorable stay.
8. Avoiding Language Barriers:
Traveling to a country where you don't speak the local language can be daunting, especially when communicating with local taxi drivers or navigating public transportation systems.
By arranging an airport transfer in advance, you eliminate the need to negotiate fares or provide complicated directions. The driver will have all the necessary information, ensuring a smooth and efficient journey without language barriers.
Conclusion: A Pivotal Aspect of Travel Planning
In the grand scheme of travel planning, airport transfers of Indus Chauffeur Services in Dubai might seem like a minor detail. However, their benefits regarding time savings, convenience, stress reduction, safety, and overall travel experience cannot be understated.
Whether you're a frequent traveler or embarking on a rare adventure, prioritizing an airport transfer is a wise decision that can positively impact every aspect of your journey. Starting your trip with a seamless transfer from the airport to your destination sets the stage for a successful and enjoyable travel experience.