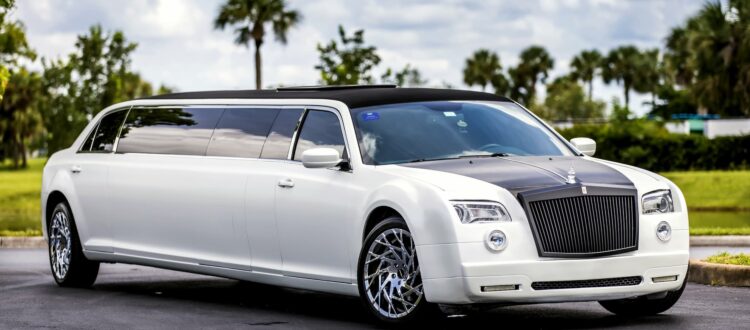 Why Should You Hire A Limo Service?
When it comes to luxurious and stylish transportation, nothing quite matches the elegance and comfort of a limousine. Long associated with celebrities and special occasions, limousines offer more than just a mode of transportation – they provide an unforgettable experience.
Whether it's for a wedding, prom, corporate event, airport transfer, or a night in the town, hiring a professional limo service in Dubai can elevate your experience in more ways than one could ever imagine.
In this blog, we'll explore a few compelling reasons why you should consider hiring a limousine service in Dubai for your next special event or travel need.
1. Impressive Arrival and Departure:
Arriving at an event in a sleek, elegant limousine is a statement. Whether you're attending a corporate meeting, a wedding, a prom, or a gala, stepping out of a luxurious limo exudes a sense of sophistication and prestige. It creates a lasting impression and sets the tone for the rest of the event.
2. Comfort and Relaxation:
One of the primary advantages of hiring a limo service is its exceptional comfort. Limousines have plush leather seating, ample legroom, and various amenities such as entertainment systems, climate control, and even minibars. This level of convenience allows you to relax, unwind, and enjoy your journey, especially during longer trips or heavy traffic.
3. Professional and Reliable Service:
Limo service providers pride themselves on their professionalism and reliability. Their chauffeurs are well-trained, experienced, and committed to ensuring your safety and comfort throughout the journey. You can count on them when it comes to punctuality, courteous behavior, and a smooth, stress-free travel experience.
4. Time Efficiency:
When you hire a limousine service in Dubai, you eliminate the need to worry about driving, navigating through traffic, and finding parking. It not only reduces stress but also saves you valuable time. You can use this time to catch up on work, make important phone calls, or enjoy the scenery.
5. Cost-Effective Group Travel:
For group outings, limousines are an excellent cost-effective option. Rather than coordinating multiple vehicles, a single limo can accommodate a large group of people, making it an economical choice. Splitting the cost among passengers often makes hiring a limo more affordable.
6. Safety First:
Safety should always be a top priority when traveling. Limo service companies adhere to strict safety standards, ensuring their vehicles are well-maintained, regularly inspected, and equipped with the latest safety features. This commitment to safety provides peace of mind, particularly when traveling in unfamiliar areas or during adverse weather conditions.
7. Customized Experience:
Limo services can be tailored to your specific needs and preferences. Whether you require a particular type of vehicle, distinctive amenities, or even a route that takes you through scenic locations, most limo service providers are willing to accommodate your requests. This level of customization ensures that your experience is personalized and memorable.
8. Enhancing Special Occasions:
Certain life events call for a touch of luxury and extravagance. Weddings, anniversaries, birthdays, and proms are perfect examples. Arriving at such celebratory events in a luxurious limousine adds an element of grandeur to the occasion and makes it even more unforgettable.
9. No Parking Hassles:
Parking can be a major hassle, especially in crowded urban areas or popular event venues. Hiring a limo service eliminates the need to search for parking spots, pay parking fees, or walk long distances. Your chauffeur will drop you off and pick you up right at the entrance, saving you time and eliminating the frustration of parking woes.
10. Versatility for Business Travel:
Limo services are not only for celebratory events but also for business travel. They provide a conducive environment for work on the go. With amenities such as Wi-Fi, power outlets, and quiet space, you can maximize your productivity en route to meetings, conferences, or the airport.
The Bottom Line!
All in all, hiring a limo service in Dubai offers a host of benefits that extend beyond luxurious transportation. From making a lasting impression and enjoying comfort and relaxation to ensuring safety and punctuality, limousines provide a comprehensive travel experience that caters to various needs and occasions.
Whether it's a special celebration, a corporate event, or a leisurely journey, a limo service can elevate your experience and transform it into a memorable and remarkable adventure. So, the next time you're considering transportation options, think beyond the conventional and explore the world of limousine services from Indus Chauffeur Services in Dubai. Your journey will be smooth, stylish, and filled with moments of indulgence and delight.