Which is the Best Luxury Car With A Chauffeur in Dubai?
Having a luxury car is everyone's dream, but due to the ever-increasing prices, owning one is far from everyone's reach. But not to worry, now you can rent a luxury car and get Chauffeur Services in Dubai. You will have a great time travelling with Indus Chauffeur Services. Here you will find an amazing selection of high-end luxury cars ready to travel in and tour the United Arab Emirates with your family, colleagues, or friends.
This blog post will discuss the best luxury cars with chauffeurs in Dubai. So, take a moment and read along!
What Makes Our Luxury Chauffeur Service In Dubai A Good Choice?
We offer trained chauffeurs in neat black suits for our private car rental. You can experience Premium Luxury Class with our chauffeur-driven cars, which include the Cadillac Escalade and Mercedes Benz S class. Making your work or vacation trip unique is what we aim to do with our executive class car hire.
We provide premium vehicles and travel arrangements for Dubai City Tours if you hire a car with a chauffeur. For our corporate clients, we provide special airport transfer packages. Our helpline is available 24/7, and our online booking platform is practical and easy to use. Our knowledgeable and professional team will work hard to get you the best service.
A List Of The Best Luxury Cars In Dubai:
We offer highly individualised customer service for high-net-worth individuals, executives in significant businesses, and VIPs.
We set an example of Dubai's top Luxury Chauffeur for our leisure and business clients. We take pride in having an expert chauffeur team that is incredibly skilled and dependable and can handle even the most demanding of requirements.
Here is a list of some of the luxury cars for you to make the best choice for your occasions.
1. Rolls Royce Phantom
A classic representation of a modern luxury car is the Phantom. Due to its hand-crafted design and exquisite craftsmanship, this Rolls-Royce Phantom in Dubai is a magnificent car. With lots of space to lay out and unwind, the Phantom provides maximum comfort.
Thanks to the Indus chauffeur services, which offer a luxurious, enthralling experience, your day with us will be one you won't forget soon. Likewise, you can be sure that your journey would be worth remembering for days and months to come for all the good reasons when you hire a Rolls Royce Phantom.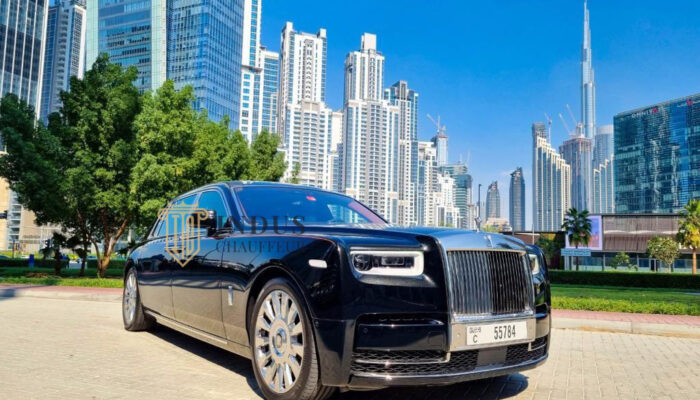 2. Cadillac Escalade
This gorgeous-looking luxury chauffeur car, the Cadillac Escalade ESV New Shape, will provide you with absolute luxury and is a great way to arrive in style. In Dubai, the Cadillac Escalade ESV is frequently used for business events, special occasions, and chauffeur services. So, you can hire a Cadillac Escalade in Dubai to make your event or occasion special.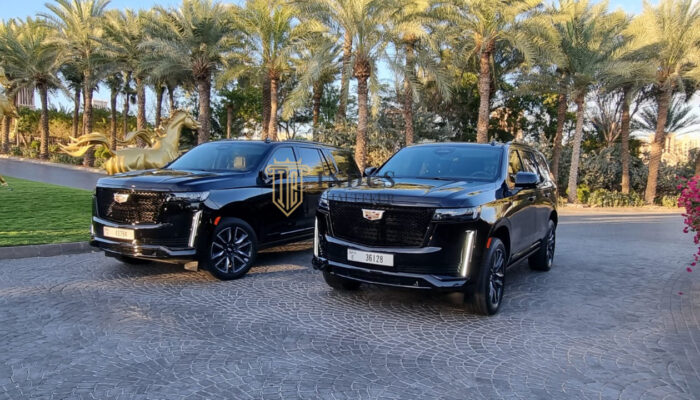 3. BMW
Some of the best luxury cars now on the market are made by BMW in Dubai and are known for providing the most exciting driving experiences. Whether you're travelling for business, sightseeing, or a holiday, the enormous BMW has space for everyone and everything you need. In addition, it offers very comfortable seating for up to four people.
The greatest way to make an impression is to ride in one of our luxury chauffeur-driven cars, and the BMW is a great choice for any event. Also, there are two more amazing classes in it.
BMW 5 series in Dubai is a luxury vehicle that can make you feel even more special and your event memorable. For chauffeur service, a BMW 7 series in Dubai will soothe you on the road to your destination while maintaining a high standard of driving performance. Its exterior's graceful lines give off a first impression that begs for closer examination.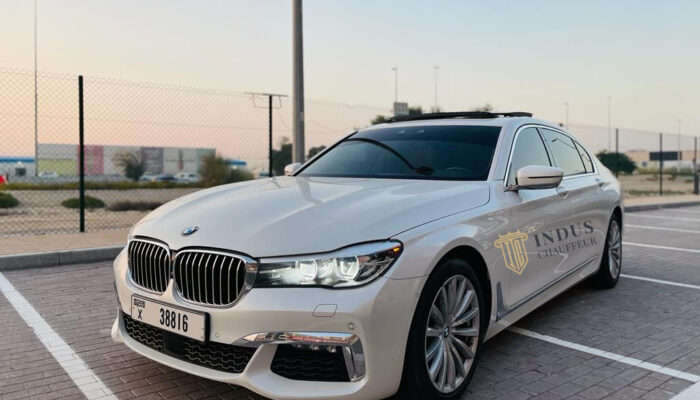 4. Mercedes Benz
The first car to drive on gasoline was a Mercedes-Benz. In the century that followed, Mercedes-Benz in Dubai built a reputation for innovation, excellence, and dependability, expanding to become a well-known brand worldwide.
You can take pleasure in the grace and comfort that have defined this luxury manufacturer's history. Hire Mercedes Benz in Dubai for your best experience.
If you want even more pleasure in our luxury vehicles, then Mercedes S Class in Dubai will be the best choice for you. A black, three-passenger sedan with great performance and absolute safety, this vehicle is a fan favourite in the midsize luxury car segment.
On the other hand, for road shows, scenic tours, and business airport taxi transfers in Dubai, the Mercedes E Class car in Dubai is an ideal choice.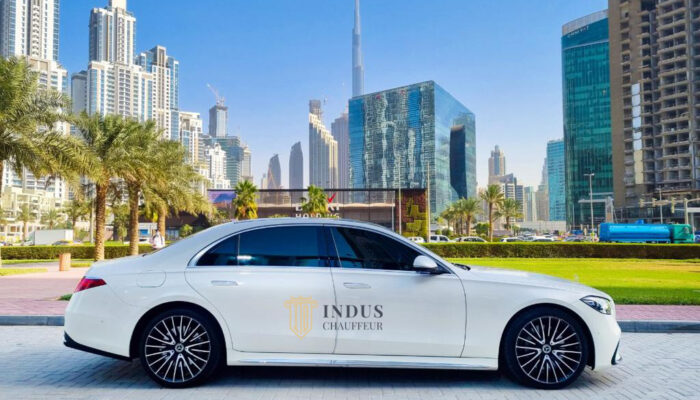 5. Bentley Flying Spur
We offer world-class chauffeur services for Bentley Flying Spur in Dubai for business and leisure travel. Additionally, we provide Bentley Flying Spur chauffeured car rental for business conferences, financial roadshows, private airport transfers to Dubai, Abu Dhabi, and Sharjah airports, and private UAE tours.
Experience the best possible passenger experience with one of Dubai's top-rated, most dependable, and skilled chauffeur services.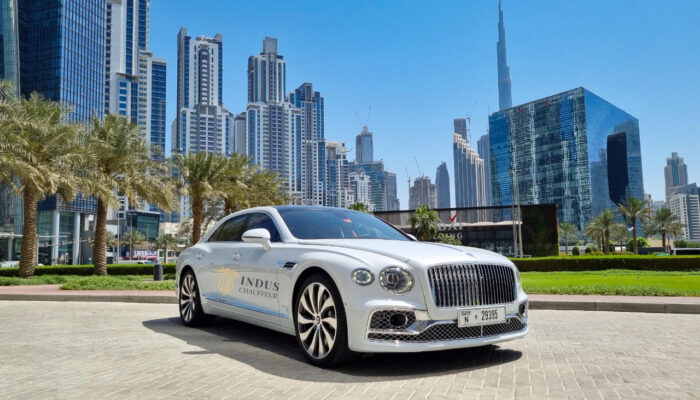 6. Ferrari F-50 Spider
Want to leave an impression on your partner, or arrive at a gathering in extreme style? Look no further, as the Ferrari F-50 Spider in Dubai is here to save your day! An optimum vehicle for self-drive hire, this car has comfortable seats and a smooth drive and gives you a memorable experience. So, whenever you want to make your evening special with your loved ones, hire a Ferrari F-50 Spider in Dubai.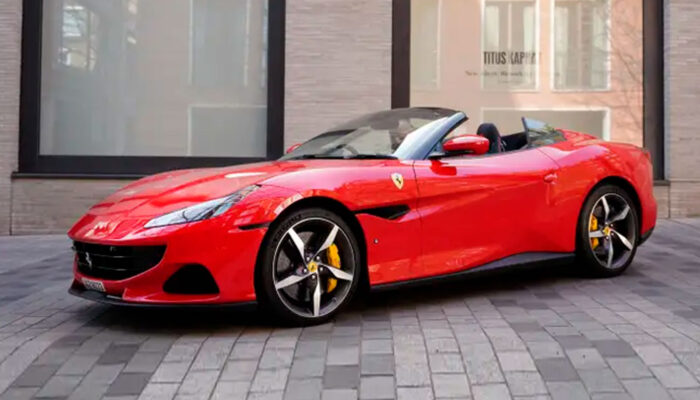 Why Choose Indus Chauffeur?
Our Chauffeur Company in Dubai, houses trained chauffeurs, each of which has a thorough understanding of the routes they go, an understanding of the times when traffic is heavy, and an understanding of how to take other routes to arrive at your destination or any tourist attraction safely and promptly.
We are ready to serve you anytime, every time! Enjoy your special rides with economical fares, while booking them in just a few clicks. Moreover, you can get to your destination as soon as possible thanks to our years of experience in route selection.
The Bottom Line!
Reap the benefits of chauffeur services daily, weekly, or monthly. Our licensed, skilled, and qualified chauffeurs offer first-rate luxury services. Feel free to contact Indus Chauffeur as it is one of the best fleets that can fully cater to your requirement for Chauffeur Car Hire Dubai.
Our chauffeurs are familiar with the city's roads and highways and can pick you up from your hotel or another specified spot and drive you quickly to your destination. For your convenience, drivers can help you carry any luggage or deliveries. Use the opportunity to relax, sleep, make business calls, or work on your laptop while travelling comfortably.
So, wait no further and book your next ride with us now!