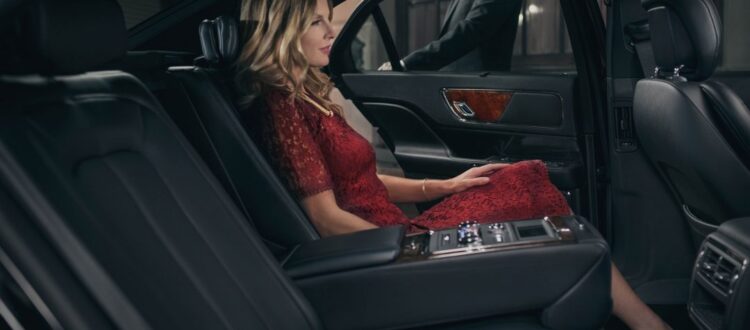 A Guide To Hiring A Corporate Chauffeur For A Business Trip
In this era of globalization, business expansion has become a need of the time. In order to expand your network, executive traveling and business trips play a vital role in catering to new clients and building business relationships. Business travels are actually more than just boarding a plane and enjoying a comfortable journey. While business travel schedules are filled with meetings, conferences, lunches, dinners, and other events, they also often involve road trips and unplanned traveling to unfamiliar locations that require a great deal of knowledge for preparation, exposure, and handling of the unexpected circumstances.
Whether you're hiring a private jet or getting a flight for your international business events and meetings, you'll need some reliable means of ground transportation as well – a dedicated corporate chauffeur service in Dubai that provides safety, privacy, convenience, comfort, and timeliness. Sometimes, taking public transport becomes a reason for being late in business meetings which leaves a negative impact on your clients. A corporate chauffeur service like Indus Chauffeur offers complete solutions to all the problems in terms of punctuality, affordability, and hassle-free journey.
Why corporate chauffeur services are important for your business trips?
Business trips are nerve-racking and stressful for the executives, especially when you're traveling to a foreign country, or an unfamiliar location and you don't know how to get there. The real trouble begins when your plane is about to land and you're unable to find the best and fastest way to reach your desired destination. A pre-arranged corporate chauffeur in Dubai can relieve your stress by welcoming you with a big smile at the airport. An experienced and professional chauffeur will pick you up from any airport and drive you directly to your meeting location while keeping all your luggage and belongings safe.
8 Amazing reasons why you will consider corporate chauffeur's service:
Fast and Seamless
Safe and secure
Stress free journey
Professional chauffeurs
Affordable & Budget Friendly Prices
Ride in style
Punctual
Convenient
1. Fast and Seamless
When you're in a rush and need to join a meeting or conference, the first thing that comes to your mind is how to reach the destination as fast as possible. A corporate chauffeur service arranged in advance is undoubtedly the best way to get there. An experienced chauffeur will select the safest and shortest route for fast rides while obeying all the traffic rules and regulations.
2. Punctual
Punctuality is not just about being on time, it's also about respecting your own commitments. By hiring a corporate chauffeur service, you can establish a positive impression by arriving on time in any meeting or business event. An efficient chauffeur keeps a proper check on the traffic and ensures a timely drop-off of the passenger in the safest manner.
3. Safe and Secure
Whether you're commuting within a city or traveling abroad, safety always comes first. A corporate chauffeur service provider offers you safe and secure travel as its qualified chauffeurs are fully aware of all the safe roads and routes who ensure not only your safety but also of your belongings. Our professional chauffeurs are well trained and able to drive in any condition which makes your ride safe and pleasant.
4. Stress Free Journey
Hiring a corporate chauffeur service is the best way to make your travel pleasant and stress-free. When you're traveling in a chauffeured car, all your worries regarding traffic jams, using a map to navigate in the city or looking for a secure parking area are professionally handled by the corporate chauffeur. So any distressing feeling of being late to the destination is almost vanished.
5. Arrive & Ride in style
First impression is the last impression. The most beneficial aspect of hiring a corporate chauffeur service in Dubai to arrive at a conference or a meeting in a luxurious car is that it leaves a long-lasting impression on your clients and colleagues alike, that too even before the event starts. Another reason to consider is that with chauffeur services, you can ride in style in luxury cars which are in pristine condition, making it possible for you to arrive in as crisp an attire as it was when you first left your residence for the event.
6. Affordable & Budget Friendly Prices
Many people believe that such kind of services are costly and expensive, but this is just a misconception. A corporate chauffeur service in Dubai provides excellent services and charges a fair amount. The rate of the cars can change depending upon the vehicle you select. However, while public transport can be relatively cheaper, it is quite uncomfortable and unreliable as compared to a professional chauffeur service.
7. Convenient
Traveling is fun. But at the same time, it can also be annoying and stressful if you have to arrange a conveyance to reach your desired location after landing, especially if you're traveling to a different city and you don't know about the right routes and roads. In that situation, nothing can beat the feeling of having a luxury car waiting for you before you land. By hiring a corporate chauffeur service in Dubai, your all travel woes will be resolved in an efficient manner. A professional chauffeur has all the knowledge of the surrounding regions which minimizes the chances of facing inconveniences.
8. Professional Chauffeurs
A high-quality corporate chauffeur firm onboards its chauffeurs by systematic and rigorous recruiting procedures. They shortlist only those chauffeurs who have a high level of training and experience. Their recruiting process considers many other factors like positive attitude, friendly behavior, and knowledge of the operating area. They also arrange training sessions and conduct exams on customer service and safety laws and regulations.
Final Conclusion
Business trips can be fun, provided you have the right tools and services at your disposal. Such a trouble-free business travel can certainly be attained if you hire one of the finest corporate chauffeur services in Dubai ahead of time and with careful consideration. The above listed reasons are good enough to explain the benefits of a corporate chauffeur which not only makes your travel hassle-free but also brings convenience and safety.