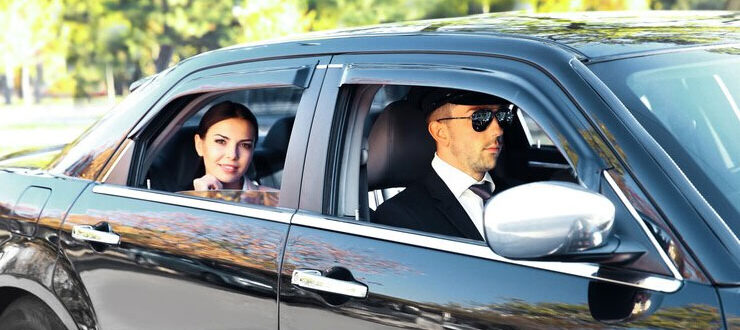 Why Corporate Transportation Service is Your Best Value
The market for business transportation services is expanding and shows no signs of slowing down. The demand and supply for transportation services have increased due to the development and application of technology. Companies have responded to the rising demand by developing unique, individualised services to cater to the needs of customers who want more than simply a journey from one place to another.
In this blog post, we will discuss the benefits of using Corporate Transportation Service Dubai. Here are a few reasons for using corporate transportation services today is a good idea. So, read the following reasons carefully.
Benefits Of Hiring Corporate Transportation Services
It might seem like an unnecessary cost to pay for business transportation services. But for experts working in business settings, the benefits make this service important. Such as
1. Reducing Stress and Tension.
Nowadays, when everyone seems to be occupied with various tasks at once, it might be challenging to find time for your loved ones, friends, and yourself. Using Corporate Transportation Dubai may reduce some of the stress of driving.
Someone else is driving, so you don't have to worry about parking, traffic, or driving after drinking. During the trip, you can catch up on business, review documents, or fall asleep.
2. It Is Trustworthy And Safe.
Professional drivers have the right credentials, insurance, and training. In the event of an emergency or catastrophe, they know what to do. The insurance will shield you from financial responsibility if there is any damage to the car or any other property while it is being transported. Additionally, some businesses provide extra benefits like Wi-Fi access and more to keep you occupied during travel with Limousine Service.
3. You Will Be Considered A Professional
It's important to appear your best when you are attending a particular event or meeting with clients. An executive driver will increase your confidence and give your business a classy look. Additionally, your consumers will think highly of you if you show up in a great way and well-kept vehicle.
4. Enjoy Peace of Mind
There isn't a greater feeling than knowing that your transportation requirements will be fulfilled. You can get on with your day while someone else is transporting you where you need to go when you use Limo Chauffeur Service in Dubai. No need to stress about petrol prices, parking availability, or how long it could take the bus or train to get to your destination.
5. Be Productive During The Ride.
You can concentrate on your work without distractions when using a transportation service. You take the strain out of driving and dealing with traffic. Before you even get to the workplace, you can catch up on work or get a jump start.
6. You Can Keep To Your Budget Plan.
Another significant benefit is that you can save money by using a transportation service rather than driving yourself. When driving your car will reduce your fuel expenses and insurance prices. But when you hire a Car with a chauffeur in Dubai, you will be tension-free.
Additionally, a lot of these businesses provide discounted rates for service bundles. Remember that you won't need to worry about keeping up your fleet of cars if you hire corporate transportation services.
7. Boost Overall Corporate Morale.
Transportation services can boost workplace satisfaction, whether used to pick up employees from the airport or take them out for a team-building exercise. The fact that an employer is concerned enough about their well-being to offer this service rather than requiring them to drive themselves will be valued by the employees.
8. Be Ready To Reach On Time.
Being punctual is one of the most important aspects of doing business. You will regularly reach your destination on time with corporate transportation. Professional drivers know how to avoid traffic, schedule their days accordingly, and provide extra time for unexpected situations.
9. We Provide A Range Of Vehicles.
Last but certainly not least, you can choose from various vehicles when you reserve corporate transportation services. We provide sedans, SUVs, vans, and buses to help you select the ideal form of transportation for your requirements. So, you can handle the size, type, and the number of cars.
How We Can Help?
Hiring corporate transportation services has several benefits. You can benefit from having your staff arrive on time in addition to saving money. A happier workforce contributes to a better workplace as a whole. At Indus Chauffeur Service, we work hard to offer dependable business transportation and services at competitive prices. Get a free estimate from us right away.