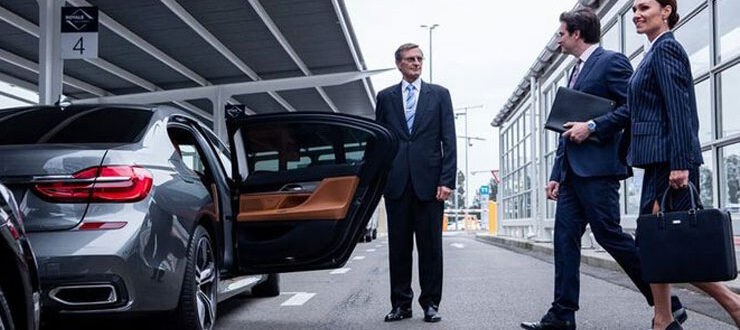 Choosing The Right Chauffeur Service For Your Airport Transfer
Today's world makes travel both interesting and stressful. There is an increased demand to maintain safety while traveling and using accommodations. Therefore, anything you can do to save time and money is a gain.
Recently, there have been significant changes in commercial air travel. While passing through checkpoints is crucial to ensure optimum security levels, the time it takes to do so puts a dent on the chances of having a quick exit. Although this is something unavoidable (unless you are using an exclusive meet and greet service), there is one thing you can do to make life simpler despite all the additional responsibilities and worries that have been added to your trip plans. Now, you can hire an Airport Shuttle Service!
In this blog post, we will discuss airport transfer services and how you can choose the right chauffeur services for them. So, take a moment and read the following details.
Reasons For Choosing Airport Transfer Services:
Generally, there are several reasons that people choose this service for going to the airport or for meet and greet purposes. Some common reasons are mentioned below.
Concerns about cleanliness and safety.
Ease of access to the airport.
Timing promise.
Availability for a range of riders
The best route is known to your airport chauffeur.
Advice for destination travel.
Book an airport transfer to attain style and comfort.
How To Choose The Right Airport Transfer Service?
Here are some tips that you have to consider before choosing the right chauffeur service for airport transfer.
1. Verify Referrals
Word-of-mouth recommendations are one of the best methods for finding the best limousine service. Find out which limousine services your co-workers, relatives, friends, or neighbors have used in the past by asking them. Find out what aspects of the service they liked. One of the best ways to choose the Limousine Service and Chauffeur Services in Dubai is through recommendations.
2. Check The Number Of Years In Business.
Some issues might impact a stress-free ride. Hire a limousine company with an extensive experience in transportation if you want a smooth ride. If you find a newer business that offers everything you require, inquire about the staff's experience level.
3. Verify Reviews And References
Ask your neighbors, friends, and relatives for a few referrals before selecting the best limousine service or Chauffeur Company in Dubai. Obtain at least two to three references to give you a choice. Find out what the past and current customers liked or disliked about a company by reading internet reviews. By doing so, you would be able to discover a significant amount of information about your target company.
4. Verify Their Fleet's Size.
There are several different types of vehicles, including stretch limos, stretch SUVs, party buses, shuttle buses, and Mercedes sprinters. Each of these cars meets a different set of requirements. For example, a party bus or extended SUV would not be necessary if you are traveling with just two other individuals. Most fleets have an average size of five. Keep in mind that smaller businesses will have fewer options and less availability when hiring a car with a chauffeur.
5. Examine The Options In Person
It's preferable to see your selections in Luxury Chauffeur if you're going to a prom or wedding. Get a sense of the kind of car you plan to rent for you and your group. Some limo companies might post online images of their fleets, but you should be sure the car you choose is the one you actually get.
6. Verify Your Safety
Find out if the limousine service can drive its cars and carry customers safely. Do they have valid insurances? Are the drivers skilled? Do the vehicles meet local inspection requirements? If they cannot do so, it is time to look elsewhere because while you may find a lot of Chauffeur Car Hire Dubai, it is important to do your due diligence before making a final decision.
7. Talk About Costs
Last but not least, the cost is a key factor when selecting the best limousine service. Some limo companies charge additional costs on top of the regular fare. Administrative expenses, fuel surcharges, gratuities, and tolls for the driver may also be incurred, which could bump up your final bill by 30% than what you had anticipated. The net cost must include everything. Also, such service providers might also provide Airport Meet and Greet Services, for which they may charge you additional fees. So, you must ask them before selecting the service if your intent to get this or any other add-ons.
The Bottom Line!
These are some of the important tips that will help you to choose the best and right chauffeur services. If you want to hire expert, professional, and cost-effective Dubai Airport Transfer Services, then contact Indus chauffeur services. Our priority is to give you luxury services and a memorable experience while keeping it light on your pocket!