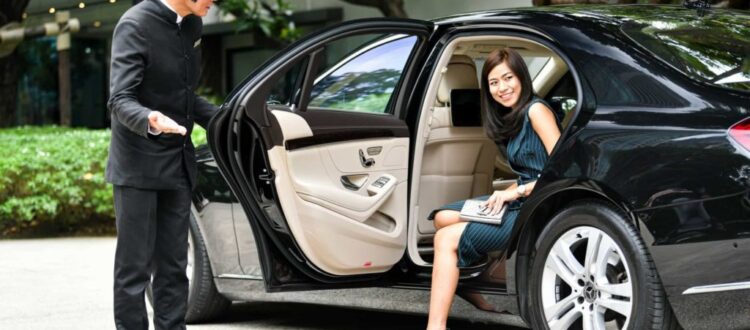 Benefits of Hiring a Chauffeur in Dubai
Dubai, a vibrant and luxurious city in the United Arab Emirates, is known for its extravagant lifestyle and impressive architecture. With its booming business sector and thriving tourism industry, the demand for efficient and reliable transportation is ever-increasing.
While many visitors and residents opt for traditional taxi services or rental cars, hiring a chauffeur in Dubai offers many benefits that can elevate your travel experience to a whole new level.
In this blog, we will explore the advantages of having a chauffeur in Dubai and why it's a wise choice for tourists and locals alike. Read along to know more!
1. Professionalism and Expertise:
The reliability factor out of all the abilities that a chauffeur brings to the table is one of the critical benefits of employing one in Dubai. Chauffeurs are skilled and well-trained drivers familiar with the city's roadways, traffic patterns, and shortcuts. Their knowledge of the city guarantees you get to your destination safely, efficiently, and on schedule, allowing you to relax and focus on other vital concerns.
2. Convenience and Comfort:
Dubai's scorching heat and bustling traffic can be challenging to bear, especially for visitors unfamiliar with the city. Hiring a chauffeur provides you with the ultimate convenience and comfort. You don't have to worry about finding parking spaces, dealing with navigation apps, or waiting for a ride. Instead, you can enjoy a stress-free journey in a well-maintained, air-conditioned vehicle, with the chauffeur handling all the logistics.
3. Time-Saving Benefits:
In a fast-paced city like Dubai, time is vital. A chauffeur will make the most significant use of your time by planning the best routes and avoiding congested areas. They can also handle several stops and assist you in efficiently planning your schedule, allowing you to reach meetings, activities, and tourist attractions on time and without fuss.
4. Image and Status:
Arriving in a luxury car is bound to leave a lasting impression in Dubai, where appearances matter. Hiring a chauffeur improves your image and status, making it excellent for business people, executives, and those attending special events. Whether you want to impress customers or business colleagues or attend a high-profile event, a chauffeur-driven automobile adds a touch of elegance and class and helps you achieve just that.
5. Enhanced Safety:
Safety is paramount, and hiring a professional chauffeur ensures you are in capable hands when it comes to transportation. Chauffeurs undergo rigorous training and are well-versed in defensive driving techniques, reducing the risk of accidents. Moreover, reputable chauffeur services maintain their vehicles to the highest safety standards, providing additional assurance for passengers.
6. Personalized Service:
Chauffeur services in Dubai offer personalized experiences tailored to your preferences and needs. From selecting the type of vehicle you desire to arranging amenities like refreshments and Wi-Fi, a chauffeur service can cater to your specific requirements, ensuring a comfortable and enjoyable ride.
7. Language and Cultural Assistance:
Dubai is a multicultural city, attracting visitors and expatriates from all over the world. Communication can sometimes be challenging if you need to be fluent in Arabic or English. Having a chauffeur who can speak your language can be immensely helpful in overcoming language barriers, providing local insights, and offering recommendations for places to visit, dine, and shop.
8. Privacy and Productivity:
For business travelers, privacy and productivity on the move are crucial. Hiring a chauffeur allows you to have private conversations, make important calls, or catch up on work without distractions. Unlike rideshare services or public transportation, a chauffeur-driven car provides a quiet and confidential space for you to focus on your tasks.
9. 24/7 Availability:
Chauffeur services in Dubai often operate 24/7, which is especially valuable for late-night arrivals or early-morning departures. No matter the time of day, you can count on a reliable chauffeur to be at your service, making your travel experience seamless and stress-free.
10. Cost-Effective Solution:
While some might assume that hiring a chauffeur is expensive, it can be cost-effective, especially for frequent travelers or those attending multiple meetings and events throughout their stay in Dubai. The expense becomes a worthwhile investment when considering the value of your time, convenience, and the benefits of a professionally chauffeured service.
What are you waiting for?
Hiring a chauffeur in Dubai is a decision that offers a multitude of benefits. From enhanced convenience, safety, and time-saving advantages to their prestige and personalized service, chauffeur services can elevate your travel experience to new heights.
Whether you're a tourist exploring the city or a business professional attending meetings, opting for a chauffeur in Dubai from Indus Chauffeur Services ensures you can navigate the city quickly and with sophistication, making your stay in this bustling metropolis memorable.