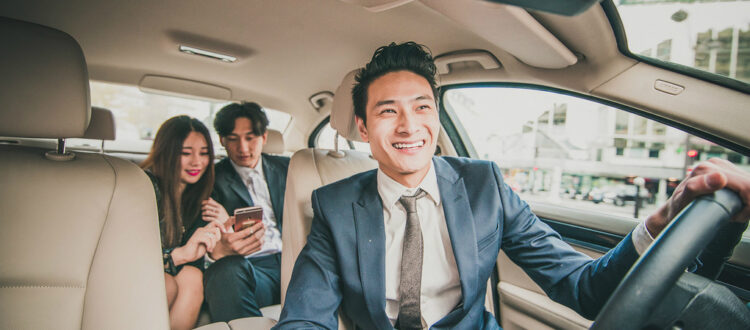 Chauffeur Service For Family Vacations In Dubai: Stress-Free Travel
The first thing that comes to mind when we think of chauffeur services is the convenience they could provide. Hiring a chauffeur service in Dubai is necessary for your comfort throughout the journey, be it for business meetings or personal reasons.
When it comes to life in general, every family needs time away from home to have fun and not worry about responsibilities for once, and what better place to head to than Dubai? With its luxurious landmarks attributed to grand architecture, its many great malls, and lively restaurants that serve top-quality services and delicacies, this city has everything one could imagine. But how to go about all those places and make the best use of the limited time in hand? Yes! Going for a chauffeur service is your answer!
This blog will explore the benefits of opting for a chauffeur service in Dubai, how it enhances your family vacation, and why it is the ultimate way to travel stress-free.
Several reasons for choosing expert chauffeur services:
If one starts listing down all the reasons or benefits of choosing a reputable chauffeur service in Dubai over conventional modes of transportation, pages and pages would be consumed yet the list wouldn't exhaust. Some of the topmost reasons and benefits are mentioned below to give an idea as to why going with it is a no-brainer:
1. Convenience and Comfort
The outstanding convenience and comfort a chauffeur service provides is one of the key reasons to choose it for your family holiday in Dubai. Instead of finding your way through unknown streets or dealing with public transportation, a trained chauffeur will quickly transfer your family from one location to another.
Your chauffeur will ensure a stress-free trip, allowing you to fully immerse yourself in the vacation experience, whether you're touring the iconic Burj Khalifa, visiting Dubai's cultural heritage sites, or enjoying a day at the Dubai Miracle Garden.
2. Time-Saving and Efficient
Dubai is known for its bustling traffic, especially during the evenings when tourists prefer the most to go out and explore Dubai because of a relatively cooler atmosphere, and wasting precious vacation time stuck in congestion during those hours can be frustrating. By hiring a chauffeur service in Dubai, you can bypass the stress of driving in unfamiliar and unwanted traffic conditions.
Experienced chauffeurs are well-versed with the city's roads, shortcuts, and traffic patterns, ensuring they take the most efficient routes to get you to your desired destinations on time. This time-saving aspect allows your family to visit more attractions, participate in additional activities, and maximize your limited vacation days.
3. Safety and Reliability
When traveling to Dubai with family, safety is of paramount importance. Dubai chauffeur services employ highly trained and professional drivers with impeccable safety records. They prioritize the well-being of their passengers and ensure adherence to all traffic rules and regulations. Additionally, reputable chauffeur service companies regularly maintain their fleet of vehicles, providing reliable and safe transportation for you and your family.
4. Customized Itineraries
One of the most significant advantages of having a chauffeur during your Dubai family vacation is the ability to create a customized itinerary. You can plan your days according to your family's interests and preferences.
Your chauffeur can take you to all the must-visit attractions, recommended dining spots, and even off-the-beaten-path hidden gems. With a personalized itinerary, you can make the most of your time in Dubai without worrying about missing out on any experiences.
5. Stress-Free Airport Transfers
Starting your family vacation on the right note is essential, and a chauffeur service helps you do just that by providing stress-free airport transfers. Upon your arrival at Dubai International Airport (DXB) or Al Maktoum International Airport (DWC), your chauffeur will be waiting to greet you and assist with your luggage.
No need to worry about hailing taxis or figuring out public transportation with tired and jet-lagged kids. Likewise, when it's time to depart, your chauffeur will ensure a timely drop-off, allowing you to savor your vacation without unnecessary stress till the very last moment.
6. Child-Friendly Amenities
Traveling with children often entails a need for special accommodations. Many chauffeur services in Dubai offer child-friendly amenities, such as car seats suitable for various age groups. It ensures that your little ones travel safely and comfortably, making your family vacation hassle-free and enjoyable.
7. Insider Knowledge and Local Tips
Chauffeurs are not just drivers; they can also act as your local guides. They possess insider knowledge about the city, including the best times to visit attractions, hidden gems, and local tips you may need help finding in guidebooks or online travel forums. Taking advantage of your chauffeur's expertise can enhance your family's vacation experience by better understanding Dubai's culture, history, and lifestyle.
How Indus Chauffeur Can Help?
When planning a family vacation in Dubai, opting for a chauffeur service is the ultimate way to travel stress-free. From convenience and comfort to safety and efficiency, Indus chauffeur services Dubai offer an array of benefits that allow you to make the most of your vacation time with your loved ones. So, leave the driving to the professionals and embark on an unforgettable family adventure in Dubai, where stress takes a back seat and joy and relaxation take the wheel.