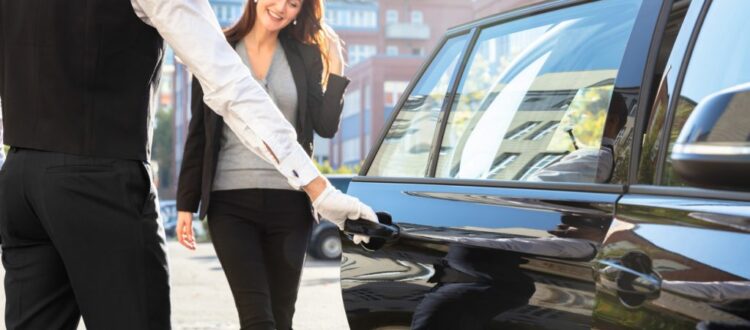 Why Hire a Chauffeur When Vacationing in Dubai?
Dubai, the jewel of the United Arab Emirates, is a city that captivates travelers with its opulent skyscrapers, luxurious shopping malls, and pristine beaches. With its rich cultural heritage and modern amenities, Dubai offers a unique blend of tradition and innovation, making it a dream destination for travelers from around the world. To truly experience the splendor of this fascinating city, hiring a chauffeur service in Dubai can be a game-changer.
Let us explore the various reasons why hiring a chauffeur service in Dubai is a smart decision when vacationing in Dubai. Take a moment and read the following details!
A Stress-Free Travel:
The peace of mind it gives is one of the main advantages of hiring a chauffeur while on vacation in Dubai. It can be challenging to find your way about a new city, particularly if you are not familiar with the language, customs, or traffic rules.
You can relax and concentrate on enjoying your holiday without worrying about directions or transportation problems when you have a seasoned chauffeur at your disposal. You may enjoy your time in Dubai stress-free because the driver will take care of all the driving-related details.
A Mix of Luxury and Comfort:
Your vacation should be both comfortable and luxurious, just like the city of Dubai. Regular taxis and other forms of public transportation cannot compare to the level of comfort and extravagance provided by a luxury chauffeur service.
In a high-end, well-kept vehicle with luxuries like air conditioning and soft, premium-leather seating, you can travel in style and comfort. You can lie back and relax in your private vehicle after a long day of sightseeing as your driver takes you back to the hotel.
Punctual and Reliable:
Time is of the essence when you're on vacation, and a chauffeur service helps you make full use of it by ensuring punctuality and reliability. Your chauffeur will arrive at your designated location promptly, saving you from waiting around for a ride.
Unlike ride-sharing apps or taxis, chauffeurs are dedicated to serving you during the agreed-upon hours, providing peace of mind that you won't miss out on any activities or reservations.
Private and Secure:
Privacy and security are paramount, especially when you're exploring an unfamiliar destination. When you hire a chauffeur, you have the assurance that you are in professional hands.
Chauffeurs undergo rigorous background checks and extensive training, ensuring that you are in safe hands throughout your journey. Additionally, chauffeur services prioritize passenger confidentiality, making it an excellent choice for celebrities and high-profile travelers.
Multilingual Chauffeurs:
Dubai is virtually the whole globe in a city, where people from different corners of the world converge. To cater to the diverse traveler base, chauffeur services in Dubai often employ multilingual chauffeurs.
This linguistic expertise can prove invaluable when communicating with locals, particularly if English or Arabic isn't your first language. Having a chauffeur who speaks your native language can make your trip more comfortable and enjoyable.
Exclusive Tours and Experiences:
Chauffeur services in Dubai often offer exclusive tours and experiences that can enhance your vacation. These bespoke tours can include access to private venues, VIP experiences, and insider insights into the city's culture and history.
Whether you want to enjoy a desert safari, explore the historic Al Fahidi neighborhood, or indulge in a private shopping spree, a chauffeur can arrange it all, ensuring you have a unique and unforgettable vacation experience.
Cost-Effective Solution:
While it may seem counterintuitive, hiring a chauffeur can be a cost-effective solution, especially for larger groups or families. Instead of paying for multiple taxis or ride-sharing services, a chauffeur service offers a fixed rate for the duration of your hire.
This way, you can enjoy the convenience of door-to-door transportation without worrying about metered fares or surge pricing. Additionally, chauffeurs are familiar with the most efficient routes, saving you time and money on transportation.
Unforgettable Memories:
Lastly, hiring a chauffeur in Dubai can contribute to creating unforgettable memories. The personalized service, attention to detail, and luxurious experience add an extra layer of grandeur to your vacation.
From being greeted by a professional chauffeur to receiving insider recommendations, every aspect of your journey will be tailored to your preferences. These unique experiences and the exceptional service provided by chauffeurs in Dubai will undoubtedly leave a lasting impression on your travel memories.
All Summed Up!
Dubai is a destination that exudes luxury, and hiring a chauffeur service while vacationing in this remarkable city is a decision that will elevate your experience even more. From stress-free travel and local expertise to luxury, comfort, and reliability, chauffeur services offer a range of benefits that enhance your vacation in Dubai.
Whether you want to explore the city's iconic landmarks, immerse yourself in its vibrant culture, or indulge in shopping, a chauffeur will be your dedicated guide and ensure you have a seamless and memorable trip. So, when planning your next vacation to Dubai, consider hiring a chauffeur service, and what better option than Indus Chauffeur Services to discover the wonders of this magnificent city in style!