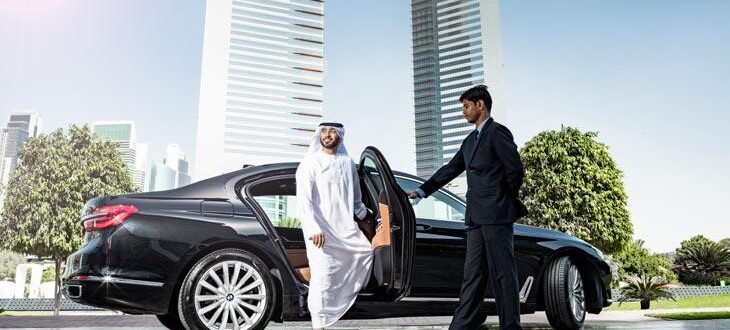 The Best Company Provides Excellent Chauffeur Services In Dubai
Many people prefer to be driven to work rather than driving themselves, for which they are always on the lookout for a good Chauffeur service in Dubai. The hustle and bustle of a big city like Dubai can be difficult at times, but with a chauffeur service, one doesn't have to worry about transit or traffic. All they need to do is sit back, relax, and enjoy the ride to wherever they want to go.
If you are one of such people, you too would want to contact a company that provides smooth and seamless chauffeur services in Dubai. So, let's explore the details about the best company and how you can opt for their services quickly.
Why Do People Prefer A Chauffeur Service In Dubai?
Generally, there are several reasons why people want to choose chauffeur services as compared to other modes. Here are some of the key reasons:
Dubai is a bustling city with a fast-paced lifestyle, and navigating its busy roads can be challenging, especially for visitors. Chauffeur services provide a convenient and comfortable mode of transportation, allowing passengers to relax and enjoy their journey without the stress of driving or finding parking spots.
Chauffeur services in Dubai are known for their professionalism and reliability. Chauffeurs are trained drivers who are experienced in navigating the city's roads and are familiar with the best routes to reach various destinations. They are also punctual and ensure that the passengers arrive at their destinations on time.
Dubai is synonymous with luxury, and opting for a chauffeur service adds to the overall experience. Chauffeur-driven vehicles are often high-end luxury cars, providing passengers with a luxurious and prestigious travel experience.
It offers an added level of privacy and security. Passengers can conduct meetings, make important phone calls, or simply relax in the privacy of the car. Chauffeur services also prioritize passenger safety and ensure that drivers are trained in defensive driving techniques.
Such service providers often have extensive knowledge of the city and can provide helpful recommendations on tourist attractions, restaurants, and other places of interest. They can act as local guides, offering insights into the city's culture, history, and traditions.
Dubai is a diverse city with a multicultural population, and chauffeur services often employ multilingual drivers who can communicate effectively with passengers from different countries and language backgrounds. This helps to overcome any language barriers and enhances the overall customer experience.
How To Choose The Best Chauffeur Services In Dubai?
It is very easy to get yourselves the best service provider if you learn about some factors to consider while choosing the services. So, here are the basic factors to consider during the lookout:
The first step to consider is to research the reputation and history of the company that is providing chauffeur services in Dubai. You must check their reviews, testimonials, and feedback from previous clients to gauge their level of service and reliability. An experienced chauffeur service with a good reputation is more likely to provide a satisfactory experience.
Secondly, make sure that the chosen chauffeur service provider follows all the safety regulations and has the required licenses and certifications. The company should have qualified and licensed drivers who have undergone proper training and background checks.
Consider the range and quality of the vehicles available in the chauffeur service's fleet. Different occasions may require different types of vehicles, so make sure they offer a variety of options to suit your needs, whether it's a luxury sedan, SUV, or larger vehicle for group transportation.
When selecting a chauffeur service, dependability is important. Look for a company that puts emphasis on punctuality and has a track record of being on time. Pickups and drop-offs must be completed on time, especially for airport transfers, business meetings, and special events, and hence looking for a company that checks out this requirement is of key importance.
Evaluate the professionalism and customer service provided by the chauffeur service provider. Are they responsive to inquiries and requests? Do they have well-groomed and courteous drivers? A professional and customer-oriented approach can significantly enhance your experience.
Compare prices and understand the cost structure of the chauffeur service. Ensure that there are no hidden fees or extra charges. While cost shouldn't be the sole deciding factor, it's essential to find a service that offers good value for your money.
Choose Indus Chauffeur Service in Dubai:
Now that you know what to look for in a chauffeur service provider before choosing them, you are well-equipped to go ahead and book a service, and what better provider to go for than Indus Chauffeur? Visit our website and book us for the best experience now. Indus Chauffeur has been offering chauffeur services in Dubai for the past several years without any complaints. Our service standards can be further gauged by our clients' reviews. With a 95% satisfaction rate, Indus Chauffeur ranks well above the company standards in any metric.
Indus Chauffeur Service is one of the most reputable companies that provide top-notch chauffeur services with luxury cars and professional drivers. So, don't wait and contact us now to book your next chauffeur experience!