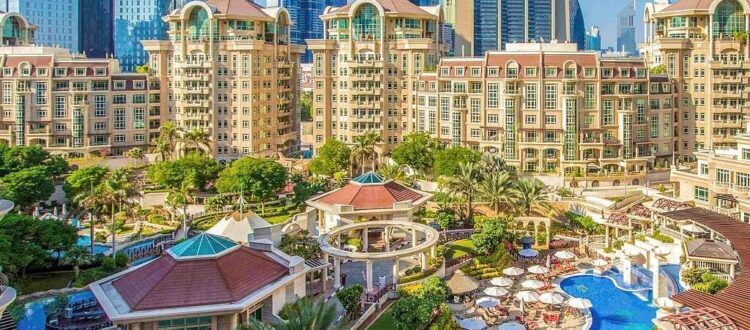 Dubai Hotels Gear Up for COP28 Boom
Hotels in Dubai are already starting to see a large volume of bookings for COP28
Dubai's hotels are bracing for an epic surge in demand as COP28, the UN climate conference, draws near!
With November 30 to December 12 marked on the calendar, hotels in the emirate are already witnessing a frenzy of bookings. Delegates and top officials from around the globe will flock to the Expo 2020 site, making it a momentous event that Dubai's hospitality industry can't wait to host!
"The excitement for the COP28 period is off the charts, especially among groups! Rove Expo 2020, the exclusive on-site hotel, is already fully booked, and nearby Rove properties are rapidly filling up," revealed Paul Bridger, COO of Rove Hotels, in an interview with Arabian Business.
But that's not all! Brace yourself for a giant wave of bookings after the summer break. Paul confidently predicts that all Rove Hotels will reach 100% occupancy during the thrilling COP28 dates. It will be a jam-packed experience you won't want to miss!"
Jannah Hotels & Resorts has also seen a "noticeable increase in bookings" for its Dubai-based hotels.
"There's a tangible buzz and eager anticipation," shared Ossama Charrouf, the hotel group's Corporate Director of Commercial Development. He noted that the demand for hotel room bookings has originated from diverse markets and channels.
"Presently, around 25-30 percent of our Dubai hotel rooms are already pre-booked for COP28. We expect several group bookings to roll in shortly," he revealed.
As November draws near, their projections point towards reaching full occupancy, especially between November 29 and December 12. The excitement is building, and it's set to be an extraordinary period!"
He also anticipates a surge in Abu Dhabi guest arrivals, particularly in diplomatic or governmental circles.
COP28 to Boost Winter Tourism Demand:
Winter months reign as the prime time for tourists, drawing a whopping 14 million visitors to Dubai last year during its bustling travel season. The forecast for 2023 is even brighter, as hospitality experts predict a formidable hotel boom, boosted by the eagerly awaited COP28. This heightened demand is expected during the UN climate conference and before and after it.
Ossama Charrouf adds, "We anticipate a substantial surge from COP28 attendees, spanning diverse segments like leisure travelers, business guests, and esteemed diplomats and officials." Get ready to witness Dubai's tourism scene soaring to new heights during this extraordinary period!
The Intercontinental Hotel Group also shared the same sentiment.
"We're seeing soaring demand and bracing for robust occupancy rates across all our UAE hotels, particularly in vibrant Dubai, as COP28 approaches," stated James Britchford, Vice President of Commercial IMEA for the hospitality group.
"The winter season's immense popularity among UAE tourists leads us to expect occupancy levels nearing 90 percent during this period."
Dubai-based Central Hotels & Resorts establishments are experiencing an astounding surge in demand, with Q3 expectations pointing to higher occupancies and revenue than in 2022.
With COP28 coinciding with this remarkable period, Abdulla Abdulla, COO and Group GM at Central Hotels & Resorts, expressed their anticipation for an even more significant boost in hotel demand. They aim to seize 25-30 percent of this increased demand from COP28 visitors for their city properties. It's a thrilling time for Dubai's hospitality industry; they're all set to make the most of it!