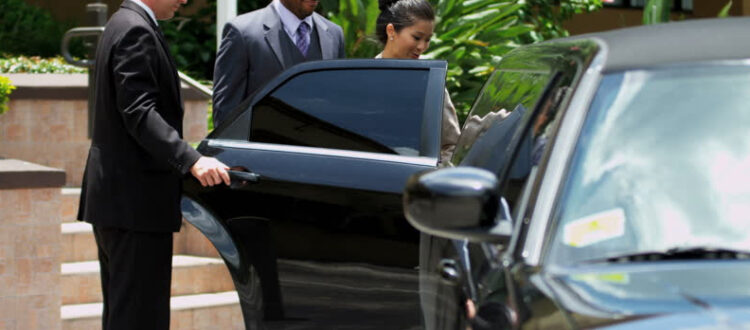 Booking a Luxury Sedan Service: What You Need to Know?
In today's fast-paced world, convenience and comfort are highly sought after. Whether it's for business or pleasure, transportation plays a crucial role in our daily lives. When it comes to special occasions, corporate events, or even a luxurious night out, booking a luxury sedan car service can elevate your experience to a whole new level.
However, with numerous options available, it's essential to know what factors to consider before making a reservation. In this blog, we'll explore everything you need to know about booking a luxury sedan service.
Determine Your Needs:
Take a minute to evaluate your individual requirements before entering the world of luxury chauffeur services. Consider the following questions: What is the objective of the trip? How many people will you be traveling with? Do you require any other amenities? By specifying your needs, you would be able to filter out your options and choose a luxury car service that meets all of your specifications.
Research Reputable Companies:
After you've determined your requirements, it's important to look into trustworthy luxury chauffeur service providers in your area. Look for companies with an established track record of competence, great client ratings, and a diversified fleet of expensive cars.
Checking online platforms, like review websites or social media platforms, can provide important information about customers' experiences. Seek referrals from friends, family, or colleagues who have previously used luxury car services.
Fleet Selection:
Choosing a suitable car is an important part of scheduling a luxury sedan service. Luxury sedans are available in a variety of models, each with its own set of features and conveniences.
Think about things like legroom, luggage space, interior design, and entertainment options. Whether you want classic elegance or a modern and sleek style, make sure the fleet options match your preferences and the needs of your trip.
Professional Chauffeurs:
Having a skilled chauffeur at your side is one of the main benefits of choosing a luxury car service. These personnel providing chauffeur services are well-trained and experienced in offering excellent service while putting your safety and comfort first.
Inquire about the chauffeur selection and training processes when researching companies. A well-trained driver should have outstanding driving abilities, local knowledge, and a pleasant attitude.
Safety Measures:
When booking any transportation service, safety should be the top concern, especially when it comes to luxury sedan services. Reputable businesses prioritize safety by examining and maintaining their cars regularly.
Learn about the service provider's safety processes, such as vehicle inspections, driver background checks, and obedience to local transportation regulations. Check to see whether they provide any extra safety measures, such as GPS tracking or real-time car monitoring.
Cost Considerations:
Luxury sedan services often come with a higher price tag compared to regular transportation options. However, the price should be reasonable and transparent. When requesting a quote, ensure that you understand the breakdown of costs and any additional charges that may apply.
Some companies have fixed rates, while others may charge based on mileage or hours of service. Comparing quotes from different providers will help you make an informed decision while considering your budget.
Additional Amenities:
Learn about additional facilities provided by the luxury sedan service to improve your luxury experience. Some companies offer free services such as Wi-Fi, bottled water, and mobile device charging connections.
Others may include customizing options such as floral arrangements or music preferences. Based on your particular tastes and the aim of your vacation, determine the value of these items.
Reservation Process:
The process of booking a luxury sedan service should be simple and uncomplicated. To assist you, the service provider should have easy-to-use online booking tools or a specialized customer service team.
Before making a reservation, make certain that the company has clear cancellation policies and that you understand the terms and restrictions. To secure your desired car and ensure availability, it is best to reserve well in advance, especially during peak seasons or major events.
Flexibility and Punctuality:
Reliability is paramount when it comes to luxury sedan services in Dubai. A reputable company should demonstrate flexibility in accommodating your schedule and any last-minute changes.
Punctuality is equally important, as delays can disrupt your plans and cause unnecessary stress. Read customer reviews or testimonials to gauge the company's commitment to timeliness and flexibility.
The Bottom Line!
In conclusion, booking a luxury sedan service can elevate your transportation experience and provide a touch of elegance and convenience. By considering your needs, researching reputable companies like Indus Chauffeur Services Dubai, selecting the right car with a chauffeur, and assessing safety measures and costs, you can make an informed decision.
To ensure an enjoyable and stress-free journey, prioritize professionalism, punctuality, and customer service. So, the next time you have a special event or require dependable transportation, don't be afraid to treat yourself to the luxury of a sedan service that caters to your every need.