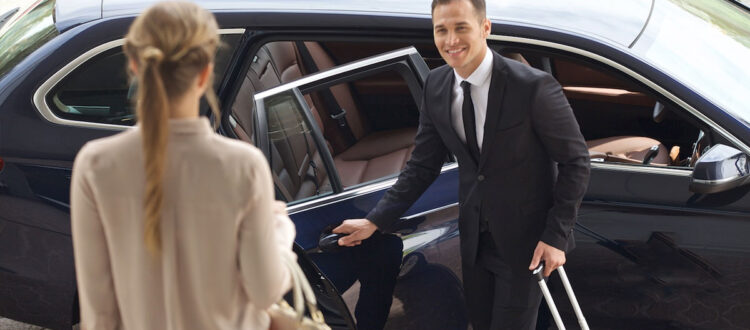 6 Reasons to Hire Executive Car Transport for Your Corporate Events
When it comes to organizing corporate events, every detail matters. From the venue selection to the guest list, everything contributes to the success of the event. One important aspect that is often overlooked is transportation. Hiring an executive car chauffeur service in Dubai for your corporate events can provide numerous benefits, thereby ensuring a seamless and sophisticated experience for your attendees. In this blog post, we will explore six compelling reasons why you should consider hiring executive car transport for your next corporate event.
Professionalism and Image:
First impressions are important, especially in the business world. Executives and important guests should be welcomed to your event with a sense of class and professionalism. By using executive car transport services, you can offer a premium transportation service that complements the image and values of your business.
Professional chauffeurs are taught to deliver first-rate customer service in addition to being exceptional drivers. Your guests will feel valued and respected the moment they get into the vehicle thanks to the neatly dressed, polite, and punctual chauffeurs. The elegant and luxurious cars utilized for elite transportation further improve the overall appearance of your event and make an impact on your attendees.
Time Efficiency:
Time is of the essence in the fast-paced world of corporate events. Executives and guests frequently have busy schedules, and transportation delays may lead to unnecessary anxiety and inconvenience. You may ensure timeliness and efficiency by using luxury chauffeur services.
Professional chauffeurs have experience with the surrounding area and the most efficient routes to destinations. They keep an eye on the traffic conditions and plan accordingly, reducing the possibility of delays. This helps your guests to arrive on time, avoiding any rushing or hassle. With dependable transportation, you can keep events flowing smoothly, stay on schedule, and maximize productivity.
Safety and Comfort:
When it comes to business events, safety is of the highest priority. By booking executive car transport, you prioritize your guests' safety. Professional chauffeurs go through extensive training and background checks to ensure they are certified and responsible drivers.
Executive car transportation services provide high-end vehicles with vast safety features. These vehicles prioritize passenger safety in every manner possible, from airbags to GPS monitoring devices. Furthermore, the lavish interiors of these cars provide a comfortable and soothing setting for executives to prepare, unwind, or hold discreet meetings while in travel.
Hassle-Free Experience:
Managing a great deal of work is required while organizing a corporate event. If not handled effectively, transportation can soon become a logistical nightmare. You may eliminate the stress and difficulty of organizing transportation for your visitors by hiring a car with chauffeur in Dubai.
Professional chauffeurs handle all of the transportation, such as picking up guests from their selected places, arranging schedules, and navigating traffic. They offer door-to-door service, ensuring that your guests have a smooth and trouble-free travel. You can concentrate on other aspects of event planning now that the transportation has been taken care of, knowing that your visitors are in safe hands.
Enhance Networking Opportunities:
Corporate events provide an excellent opportunity for networking and relationship building. Hiring an executive car service in Dubai can help your guests network more effectively. Executives can connect and engage with one another during transit by using shared transport in a nice and pleasant atmosphere.
Executive vehicles' private setting invites conversation and develops connections. Executives can discuss business issues, exchange ideas, and create rapport, maximizing your event's networking potential. You improve the entire experience and value for your guests by creating a conducive networking environment.
Flexibility and Customization:
Every corporate event is different, and the requirements for transportation will vary accordingly. Executive car transportation services provide flexibility and customization options to meet your individual requirements.
Whether you need transportation for a small group or a large delegation, executive car service is one of the best options to go for. They provide a variety of car options, ranging from luxury sedans to spacious SUVs, allowing you to choose the best option for your occasion. Furthermore, executive car services can be customized to match the timetable of your event, whether it's a single trip or numerous stops.
Hire Executive Car Transport for Your Corporate Events in Dubai
Hiring executive car transport from Indus Chauffeur Services in Dubai for your corporate events is a decision that offers numerous benefits. From projecting a professional image to providing a hassle-free experience for your guests, executive car services elevate the overall quality and success of your event.
With safety, comfort, time efficiency, and networking opportunities at the forefront, these services enable you to focus on the core aspects of event planning while leaving transportation logistics in capable hands.
Embrace the convenience and sophistication of executive car transport and ensure that your next corporate event leaves a lasting impression on your attendees.