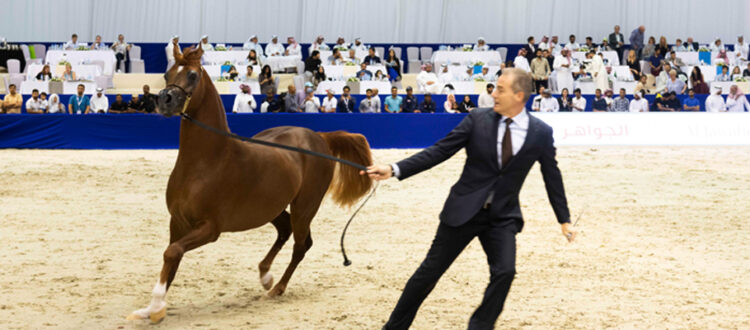 Dubai International Horse Fair 2023
The Dubai International Horse Fair (DIHF) has been the key gathering spot for the equestrian sector for more than 15 years. The only and oldest commercial event in the area, it brings together a wide range of equestrian providers along with the region's avid supporters, owners, breeders, facilities, and clubs.
This annual exhibition is one of the most significant gatherings for horse lovers and breeders. Apart from a spectacular display of many horse breeds, it offers everything else required for their maintenance, transportation, and well-being, not to forget the fun activities for the general public.
In this blog post, you will learn about the Dubai International Horse Fair in 2023 and many related things. So, take a moment and read the following details to know more.
Overview - Dubai International Horse Fair 2023:
Every year, there happens a yearly event called the Dubai International Horse Fair, organized in the heart of Dubai, UAE – the Dubai World Trade Center. This expo of sorts offers a wide selection of equestrian goods, services, and equipment from around the globe. The event features a trade show, seminars, competitions, and live demos.
In the Middle East and North Africa region, the DIHF is regarded as one of the biggest equestrian events. The UAE, Saudi Arabia, Oman, Bahrain, Qatar, and Kuwait are just a few of the nations that exhibit here, along with many others.
Arabian horses, which are regarded as one of the most elegant and attractive horse breeds in the world, have previously been displayed at the fair along with other horse breeds. The occasion also offers kid-friendly activities like pony rides and face painting, making it a great family outing.
In general, the Dubai International Horse Fair is a fascinating occasion for everyone who loves horses and is interested in the equestrian business. 
Highlights Of The Horse Fair:
The following are some of the key highlights of the Dubai International Horse Fair 2023 that you can expect:
1. Trade Show:
The DIHF features a large trade show that showcases the latest equestrian products and services from around the world, including horse riding equipment, saddles, grooming tools, feed, and supplements.
2. Live Demonstrations:
The event hosts a variety of live demonstrations, including horse riding, show jumping, and dressage. These demonstrations provide a unique opportunity for visitors to see some of the best riders and horses in action.
3. Educational Seminars:
The Dubai International Horse Fair offers a range of educational seminars and workshops that cover a wide range of topics related to the equestrian industry. These seminars provide valuable information to horse enthusiasts, professionals, and business owners.
4. Competitions:
The event features various competitions, including show jumping, endurance riding, and dressage. These competitions provide a platform for riders to showcase their skills and compete for prizes.
5. Breed Showcase:
The Dubai International Horse Fair is known for its impressive display of horse breeds, including Arabian horses, which are known for their beauty and elegance. Visitors can learn about different breeds and their unique characteristics.
6. Children's Activities:
The event includes fun activities for children, such as pony rides, face painting, and educational activities that teach children about the care and welfare of horses.
When Does It Take Place?
Generally, the event takes place in the first quarter of the year, usually in March or April. The 2023 edition of the 3-day Dubai International Horse Fair will take place from Friday, 17 March to Sunday, 19 March 2023.
In the past too, the event has been held for three days and has been open to the public. Visitors can purchase tickets to attend the event, having different ticket options to choose from, including single-day and three-day passes.
What is the location of the Dubai International Horse Fair?
The Dubai International Horse Fair is hosted at the Dubai World Trade Centre, which is located in the center of Dubai, United Arab Emirates. A variety of events are held at this leading exhibition and conference center every year.
With plenty of parking and public transportation alternatives, it is easily reachable by vehicle or public transportation. The site is conveniently situated for those attending the Dubai International Horse Fair as it is close to numerous hotels, eateries, and other tourist attractions.
Chauffeur Service for Dubai International Horse Fair 2023
With so many activities on offer, attending the Dubai International Horse Fair 2023 is a no-brainer! No matter if you are a professional or just a visitor, if you are interested and a horse lover then you must attend this event.
Don't know how to reach there? You can get luxury cars for attending the event from Indus Chauffeur Services. We offer luxury chauffeur & transportation services in Dubai with a simple booking process. Right from your location to the event, we will make your experience memorable and smooth. Visit our website to learn more about our service offerings as well as such interesting events in Dubai, UAE.