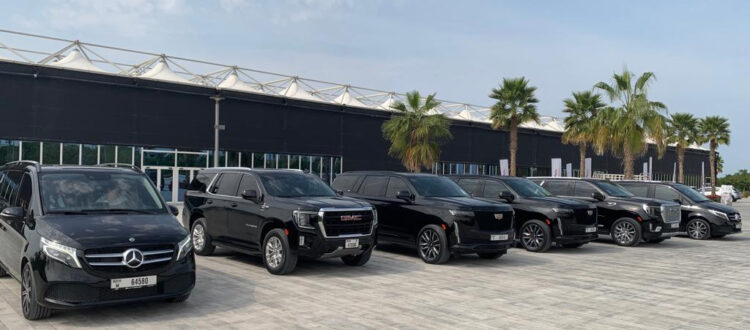 Book Executive & VIP Chauffeur Services In Dubai
You may easily book simple and local chauffeur services from any of the countless service providers in the UAE. However, if you wish to book Executive and VIP Chauffeur Services in Dubai then you might have to dig deep and do proper research about it prior to making any bookings. When everything in Dubai is just perfect, why settle for anything less when it comes to transportation?
In this blog post, you will learn about these services, how to book them, and which one is the best for you. So, take a moment and read the following details.
Overview - Executive And VIP Chauffeur Services In Dubai:
Executive and VIP chauffeur services in Dubai are luxury transportation services that offer premium vehicles and professional drivers to cater to the needs of high-end clients. These services are available for a variety of occasions, including airport transfers, business meetings and corporate events (MICE), weddings, and other special events.
The services provided by such executive vendors can be considered to be the best chauffeur service in Dubai wherein the vehicles are typically high-end luxury cars such as Mercedes-Benz, BMW, Audi, GMC, Bentley, and Rolls-Royce. These vehicles come equipped with modern amenities, such as built-in massagers and entertainment systems in addition to top-notch air conditioning and Wi-Fi to ensure that the passengers have a comfortable and enjoyable ride.
Such luxury chauffeur services in Dubai typically offer flexible booking options, including hourly, daily, or weekly rates, depending on the client's needs. They also offer customized packages that can be tailored to meet specific requirements, such as airport transfers or business meetings.
Luxury Vehicles For Executive And VIP Chauffeur Services:
To have a Luxury car chauffeur Dubai while booking executive and VIP chauffeur services is an important requirement and should be looked at carefully. These service providers generally provide high-end vehicles that offer the ultimate comfort, style, and safety, but one must always inquire about the available options. Here are some of the most commonly used luxury vehicles for executive and VIP chauffeur services in Dubai:
Professional Drivers For VIP Chauffeur Services:
When you book executive and VIP chauffeur services, you will get professional drivers as well. These drivers are highly trained and experienced in providing safe and reliable transportation services to high-end clients. Here are some of the key qualities that professional drivers bring to VIP chauffeur services:
Knowledge and Experience
Safety and Security
Professionalism
Confidentiality
Flexibility and Adaptability
Ultimately, hiring qualified drivers for VIP chauffeur services in Dubai is essential for offering luxury transportation options. Professionals are valuable assets to any VIP transportation service due to their knowledge, professionalism, and commitment to delivering safe and comfortable rides.
What Are The Topmost Benefits?
Choosing a professional, VIP, and executive Chauffeur service in Dubai can be beneficial for you for several reasons. Some major benefits of choosing Indus Chauffeur Services are mentioned below:
Professional and qualified drivers
No discomfort, waiting, or other issues
Prioritization of safety and security
Efficient and reliable transportation, saving valuable time
Reasonable and competitive costs as per the vehicle type.
How To Book Executive And VIP Chauffeur Services In Dubai?
Booking executive and VIP chauffeur services in Dubai is a straightforward process that can be done online or by contacting a reputable transportation company directly. Here are some steps to follow:
Research and choose a reputable transportation company like Indus Chauffeur services that provides executive and VIP chauffeur services in Dubai.
Determine the type of service required, such as airport transfers, business meetings, corporate events, weddings, or other special occasions. This will help us provide you with a customized service that meets your specific needs and preferences.
Select a luxury vehicle that meets your requirements and preferences. We have a host of vehicles to choose from, such as sedans, SUVs, and limousines.
Provide all the necessary booking details, such as the date and time of the service, the pickup and drop-off locations, and any special requests or requirements.
Confirm the booking details and make payment for the service. The payment can be made online or by other accepted methods, such as credit cards, bank transfers, and cash.
Receive confirmation of the booking and arrival information, such as the name and contact details of the driver, the vehicle type, and the expected arrival time.
Why Choose Indus Chauffeur Services?
If you are searching for executive and VIP chauffeur services in Dubai then Indus Chauffeur Services is the best option to make your experience memorable. We have luxury cars and experienced drivers that will make your ride smooth and worth every penny. So, don't waste your time by searching for others, contact us now to book your next luxury ride!