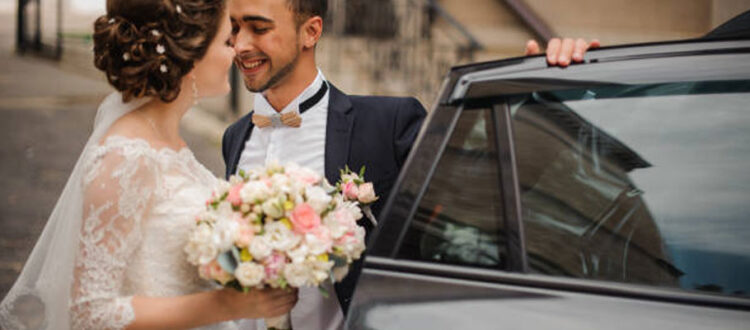 A Complete Guide To Choose The Perfect Wedding Car
Wedding day is the most special day of a lifetime for all of us, and everybody wants theirs to be perfect and enjoyable, and that is what they prepare for, but at the same time, the incoming stress of how to manage all the events smoothly is still inevitable. Starting from the outfits of the bride & groom, the venue of the wedding ceremony, the wedding cake, and the ideal wedding car – everything should be perfectly managed for a perfect wedding day. During weddings, every important thing should be booked in advance to avoid any inconveniences leading to the big day.
Ride In Style On Your Wedding Day
Wedding transportation is one of the most important aspects of your wedding preparations. Choosing the dream car for the couple as well as transportation for the guests for your wedding in Dubai can be quite a difficult task. Add to that the high demand for such vehicles and late bookings, due to which many people, are unable to select their perfect wedding car. Wedding cars come in various varieties to give the couple a host of options to choose from, for example, Mercedes-Benz S Class, Mercedes Benz E class, Limousine, Rolls Royce Phantom, Bentley, Mercedes Benz G-wagon, BMW 7 Series, and many more. Indus Chauffeur Service in Dubai offers different variety of luxury cars for your perfect wedding day according to your style statement, selected theme, and budget.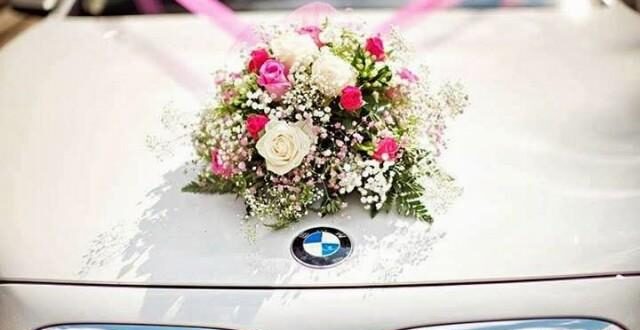 If you want to ride in style on your wedding day then you need to hire a good wedding transportation chauffeur service.  In this article, you will find some tips to consider while choosing the best wedding car for your big day.
Do Early Booking
Planning always starts way ahead of the occurrence of any event, and the earlier you start searching for your dream car, the better the chances to get a hold of it. Once you're done with the selection of your wedding car, you need to do an immediate booking for that vehicle, as we all know that well-reputed companies have a long list of bookings for their upcoming events, and during the national holidays & wedding season almost all of their vehicles are busy. It is preferable to book the wedding car one to two months before your event to avoid scheduling conflicts. So, if you want to avoid any inconvenience that can ruin your big day, making a confirmed booking of your chosen wedding car as early as possible is a must.
Your Style, Your Car
The wedding car people choose depends on their personality and taste. How good would it be to be able to get hold of a car that matches the theme of one's wedding. Some couples prefer something nostalgic and classic. Vintage-style cars are perfect for them as they represent elegance, grace, and sophistication. If you want to go for pace and luxury then today's modern luxury cars are the best choice. White stretch limousines are getting increasingly popular for modern events. Nowadays, supercharged sports cars like Lamborghini and Ferrari are also used to make a different entry for a rustic-themed wedding. There are plenty of options available at Indus Chauffeur Service in Dubai that can complement the wedding attires of the bride & groom as well as the theme of the wedding destination.
Cost-Effective
The most important thing to consider when you're choosing a wedding car is to make appropriate financial arrangements. Before making any decision, you have to decide how much amount has to be set aside for the wedding car. That will help you to avoid any awkward situation later. The prices of the chauffeur-driven wedding transportation depend upon the type of wedding car you like to hire and also the traveling distance of the pick-up & drop-off locations. If the wedding car you want to ride in is expensive for you to hire, no need to lose hope. Indus Chauffeur Service in Dubai offers a variety of different models that can suit your price range.
Wedding Dress Friendly
Another worthy element to consider before hiring wedding transportation is the wedding dress of the bride. It will decide the model of the car. No one would want the bride to sit in a congested car and get her large framed, heavily worked, and expensive wedding dress all wrinkly and spoiled. So, it is very important to consider what kind of dress the bride will wear while choosing her wedding car. It shouldn't get damaged due to lack of space and she must have a comfortable and relaxing ride. Besides that, the wedding car you hire must be spacious and have sufficient room for the people who are riding with the bride to the wedding destination, for example, her mother or sister. It is highly advised to estimate the size and frame of the bride's dress before booking your dream car.
Final Note
Indus Chauffeur Service in Dubai is a well-reputed chauffeur service company operating across UAE. We have different models available for your perfect wedding day in different price ranges. Our well-trained and uniformed chauffeurs will pick you up from your given location and drop you off at your wedding destination in absolute style.
Book your favorite wedding cars from Indus Chauffeur Service in Dubai now, otherwise, you might miss out on going to the wedding ceremony in the vehicle of your dreams.