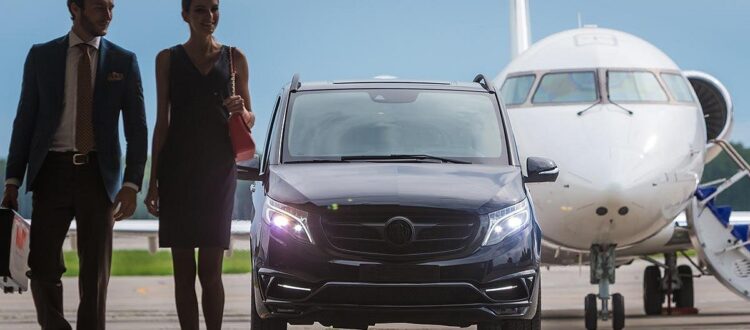 How to Guide – Advantages of Airport Transfer Services
Do you hate the uncertainties and stress at airports? Now, Airport Transfer Services Dubai allows convenient and comfortable traveling. A professional airport transfer service ensures that a vehicle is available for you as soon as you land, unlike renting a car for transportation. There are several benefits to choosing these services but many people are still unaware of them.
In this blog post, you will find a proper guide on how to book these services and what are the advantages. So, take a moment and read the following details.
An Overview - Airport Transfer Service
An airport transfer service is a transportation service that provides passengers with a convenient and hassle-free way to travel to and from an airport. These services typically involve a vehicle, such as a car or a van, that picks up passengers at their location, whether it is a home, office, or hotel, and takes them directly to the airport.
It can be private, where a single passenger or a group of passengers hires a vehicle for their exclusive use, or shared, where several passengers share a vehicle and split the cost of the service. Some airport transfer services also offer luxury vehicles, such as limousines, for those who want to travel in style and comfort.
Many airport transfer services allow passengers to book their rides in advance, and provide them with real-time updates on the location and expected arrival time of their driver. This can help passengers plan their trip more efficiently and avoid any last-minute delays or problems.
How To Book Airport Transfer Services In Dubai?
Booking airport transfer services in Dubai is a straightforward process. Here are the steps to follow:
Choose a reputable airport transfer service provider.
Select the type of transfer.
Book in advance.
Provide your details.
Payment.
Confirm the booking.
Arrive at the airport.
Topmost Benefits Of Airport Transportation
Generally, there are multiple benefits to choosing Chauffeur Services Dubai for airport transportation. Some major and common benefits are mentioned below:
Convenience: Airport transfer services provide a convenient and hassle-free way to travel to and from the airport. You don't have to worry about navigating public transportation or finding a taxi, as the service provider will pick you up directly from the airport or your location and drop you off at your destination.
Time-saving: With airport transfer services, you can save time by avoiding long queues for taxis or public transportation. The driver will be waiting for you at the airport, so you can quickly get to your destination without any delays.
Safety and security: Airport transfer services offer a safe and secure way to travel, as the drivers are experienced and knowledgeable about the local roads and traffic. Additionally, reputable service providers ensure that their vehicles are well-maintained and regularly serviced, so you can trust that you are traveling in a safe and reliable vehicle.
Comfort: Most airport transfer services offer comfortable and spacious vehicles, allowing you to relax and unwind during your journey. Additionally, you can choose the type of vehicle that best suits your needs, from standard cars to luxury limousines.
Fixed price: Airport transfer services typically offer fixed prices, so you can avoid any surprises or unexpected charges. This can provide peace of mind and help you budget your travel expenses more effectively.
Overall, airport transfer services provide a convenient, safe, and comfortable way to travel to and from the airport, making them an excellent choice for both business and leisure travelers.
Importance Of Airport Transfer Services
Airport transfer services are an essential part of the travel industry, and they play a crucial role in ensuring a smooth and comfortable travel experience for passengers.
Overall, airport transfer services are important for both business and leisure travelers, providing a reliable, safe, and convenient way to get to and from the airport. By using airport transfer services, passengers can enjoy a stress-free travel experience and arrive at their destination feeling refreshed and ready for their trip.
Choose Indus Chauffeur For A Comfortable Ride!
For people who find traveling difficult or who have a lot of luggage and wish to reach their destination more quickly than using public transportation, airport transfer services at Indus Chauffeur Services are convenient.
Additionally, our services are quite helpful for clients who are traveling for business purposes or accompanying VIPs and guests. Customers with specific needs, such as pregnant or disabled travelers, can use airport transportation services for an easier and dedicated commute.