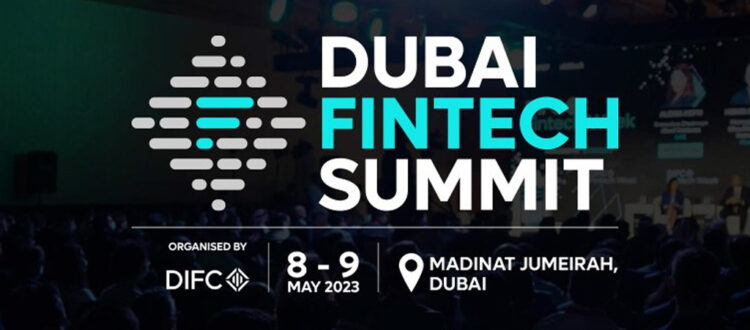 The Rise of FinTech: Dubai FinTech Summit 2023
The Dubai FinTech Summit will establish a baseline for how businesses and governments approach financial innovation globally in 2023. It brings together renowned thinkers, policymakers, and decision-makers to exchange ideas and contribute to the creation of the frameworks, rules, and tools necessary to shape the future of finance and fintech.
To know more about the rise of FinTech in Dubai, you must read the details that are discussed in this blog. It will include the introduction of such events and their roles. So, keep reading!
Introduction To Dubai Fintech Summit 2023:
Fintech summits are conferences or events focused on financial technology, which bring together industry professionals, experts, startups, investors, and other stakeholders to discuss the latest trends and innovations in the field of fintech.
These events often feature keynote speakers, panel discussions, workshops, and exhibitions showcasing new products and services. Attendees can learn about new technologies, network with other professionals, and explore potential business opportunities.
1. Date & Location of the Event:
The Dubai Fintech Summit is one such event focused on fintech that shall take place in Dubai, United Arab Emirates. It will bring together 5000+ professionals, thought leaders, policymakers, and decision-makers in Dubai on May 8 and 9, 2023, at the Madinat Jumeirah to talk about how they can create a new wave of innovation, enterprise, and growth for the global financial industry.
The summit aims to provide a platform for industry leaders, policymakers, and entrepreneurs to discuss the latest developments in fintech and explore opportunities for collaboration and growth. It may cover topics such as blockchain technology, digital payments, artificial intelligence, and regulatory issues in the fintech industry.
2. Speakers of the Event:
While there will be a host of industry experts presenting and providing some key insights during the two-day event, some of the notable ones are as follows:
E. Essa Kazim, Governor of DIFC, UAE.
E. Abdulla Bin Touq Al Marri, Cabinet Member & UAE Minister of Economy, UAE.
Bill Winters, CEO, Standard Chartered.
Michael Shaulov, Co-Founder & CEO.
Brian Armstrong, Co-Founder & CEO, Coinbase.
Brad Garlinghouse, CEO, Ripple.
Melissa Guzy, Co-Founder & Managing Partner, Arbor Ventures.
Jigar Patel, Global Head of Fintech, Morgan Stanley.
Faraz Khalid, CEO, Noon.
Christian Lanng, CEO, Tradeshift.
Mark Chahwan, Co-founder, Sarwa.
The Fintech Landscape In Dubai:
Here are some key factors that shape the fintech landscape in Dubai:
Regulatory environment: The Dubai Financial Services Authority (DFSA) is the primary regulatory body overseeing financial services companies in Dubai. The DFSA has been proactive in creating a regulatory framework for fintech companies, including the issuance of specialized licenses for fintech startups.
Strong financial services sector: Dubai is home to many large financial services companies, including banks, insurance companies, and investment firms. These companies are increasingly looking to partner with or acquire fintech startups to enhance their digital capabilities.
Access to capital: Dubai has a thriving startup ecosystem with several venture capital firms and investors who are interested in fintech startups. Additionally, there are several government-backed initiatives aimed at providing funding and support to fintech entrepreneurs.
Digital infrastructure: Dubai has invested heavily in digital infrastructure, including high-speed internet, mobile connectivity, and smart city technologies. This makes it an ideal location for fintech startups that rely on advanced technology to deliver their products and services.
Innovation culture: Dubai has a culture of innovation and entrepreneurship, which is reflected in the many initiatives aimed at promoting innovation and supporting startups. The Dubai Future Accelerators program, for example, pairs startups with government entities to develop innovative solutions to key challenges facing the city.
Closing Keynote: Fintech And Dubai's Vision For The Future:
Dubai's vision for the future is driven by a focus on innovation and technology to drive economic growth and development. Fintech is a key area of focus in this strategy, aligning with Dubai's goals in several ways.
Firstly, fintech can help promote financial inclusion by providing accessible and affordable financial services to underserved communities.
Secondly, fintech solutions can help to digitize financial transactions, promoting the city's aim of becoming a fully digital society.
Thirdly, fintech has the potential to drive economic diversification beyond traditional sectors such as oil and gas.
Lastly, by supporting fintech startups and entrepreneurs, Dubai is fostering innovation and entrepreneurship, aligning with its commitment to promoting these values.
Book A Chauffeur For Dubai FinTech Summit:
There are many reasons why fans of the FinTech Summit in Dubai shouldn't miss the event. For you particularly, Indus Chauffeur Services are ready to organize an unforgettable day. Since we know that you would do anything to attend this event, our Indus Chauffeur Service is ready as always to help you do just that. So, don't wait and contact us now to book your next luxury chauffeur service!