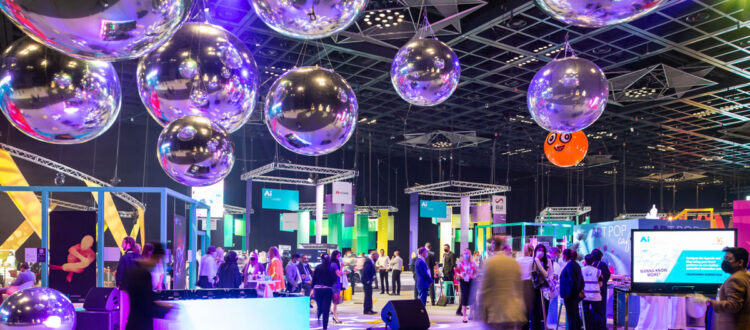 Dubai Wins Bids To Host 99 Major Events
In the upcoming years, Dubai will play host to 99 international events, accommodating 77,000 guests in its hotels for a total of almost 330 thousand nights. According to Gulf News, this is Dubai's measure of success, which describes how Expo 2020 has established the city in the global market for events and promoted the nation's hospitality industry and tourism
The events, which will build on the Expo 2020 Dubai craze, will support the nation's tourism and hospitality industry and solidify the emirate's status as a top destination for leisure tourists and corporate events.
As said by Ahmed Al Khaja, CEO of Dubai Festivals and Retail Establishment…
Business events will continue to be a focus, building on the legacy of Expo 2020 Dubai and Dubai's prominence as a location where the world can come together, motivated by the aim to make Dubai the city of the future and the best place in the world to live, work, and invest.
The World Confederation for Physical Therapy (2023), IFOS ENT World Congress (2023), Congress of the Asia Pacific Orthopaedic Association (2024), and International Congress of Endocrinology is among Dubai's successful bids (2024).
Furthermore, Sun Pharmaceutical Industries' Annual Convention and Incentive (2022) and IBM Best in Tech are two significant corporate events and incentive travel programs held in Dubai (2023). The official convention bureau of Dubai, Dubai Business Events (DBE), received up to 200 bids in the year's first half.
As Al Khaja added…
Dubai's compelling offer to associations, corporations, and other organizations worldwide is demonstrated by the success of our bidding activity in the first half of 2022. Our proposals build on the city's reputation for offering a reputable and alluring platform for networking, professional growth, and knowledge exchange. In addition, the city will be at the center of global discussions and growth around important industries and areas of innovation because several international associations are bringing their flagship events to Dubai.
DBE interacted with executives from international planners and associations while hosting several delegations during the Expo and the H1. Additionally, DBE participated in road shows and built relationships by being present at trade exhibitions and industry events like IMEX Frankfurt.
Steen Jakobsen, Associate Vice President, Dubai Business Events, said…
The city's success in hosting major events results from the cooperative approach of the sector and economy-wide stakeholders. We continue to observe a solid reaction from meeting planners and decision-makers in bringing international business events to Dubai, building on the city's remarkable recovery following the worldwide pandemic and the initiative it took in resuming tourism and events.