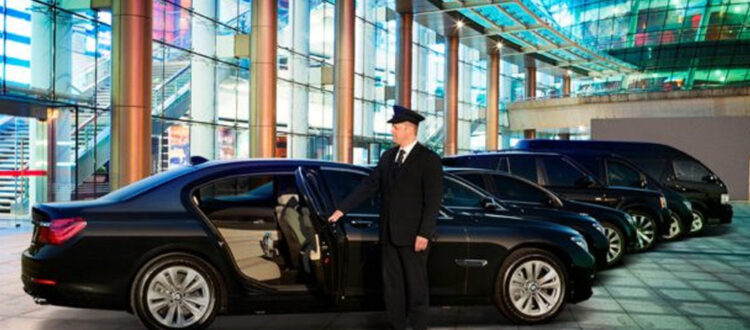 Outstanding Chauffeur Service at a Price You Can Afford
You can take a chance on some things in life, but you shouldn't really on others. You probably can't afford to gamble with your reputation and image if you travel for a living. If you are searching for chauffeur services, you always need to choose reasonable services.
In this blog post, you will learn about how you can select affordable chauffeur services in Dubai and what to consider before choosing one. So, take a moment and read the following details.
Why Do People Choose Chauffeur Service?
Generally, people choose chauffeur services for the convenience, safety, comfort, professionalism, and time management benefits they offer. Whether for business or pleasure, a chauffeur service can help make your travel experience more enjoyable and stress-free.
Also, it can help you make the most of your time by allowing you to work or relax while you travel. This can be especially beneficial for business travelers who need to make phone calls or send emails on the go.
Different Types of Chauffeur Services:
There are several types of Chauffeur Services Dubai available in Dubai, catering to different needs and preferences. Here are some of the most common types of chauffeur services in Dubai:
Dedicated vehicles.
Luxury transportation.
Sightseeing tours.
Long-distance travel.
Overall, the type of chauffeur service you choose will depend on your specific needs and preferences, and there are plenty of options available in Dubai to suit every type of traveler.
How to Choose Affordable Chauffeur Services?
Choosing an affordable chauffeur service can be a challenge, but there are several things you can do to find a high-quality service that fits your budget. Here are some tips on how to choose affordable chauffeur services:
Compare prices: One of the easiest ways to find affordable chauffeur services is to compare prices from different providers. You can look online or call different companies to get a sense of their pricing, and then compare the rates and services offered to find the best value for your money.
Look for discounts and promotions: Some chauffeur services in Dubai may offer discounts or promotions for first-time customers or for booking in advance. You can also check online for coupon codes or special offers that can help you save money.
Choose a service with a simple pricing structure: Some chauffeur services may have hidden fees or complicated pricing structures that can be difficult to understand. Choosing a service with a simple pricing structure, with no hidden fees or extra charges, can help you save money and avoid surprises.
Consider the type of vehicle: The type of vehicle you choose can have a significant impact on the cost of the service. Choosing a less luxurious vehicle, such as a sedan, can help you save money compared to choosing a more expensive option like a limousine or a sports car.
Be flexible with your schedule: Being flexible with your schedule can also help you save money on chauffeur services. For example, booking during off-peak times or days of the week may be less expensive than booking during peak hours or on weekends.
Benefits of Chauffeur Services in Dubai:
Considering the number of benefits chauffeur services come with, you just can't go wrong when opting for this mode of transportation. Here are some common benefits of chauffeur services in Dubai:
With a chauffeur service in Dubai, you can rely on prompt and reliable transportation to your destination. The chauffeur will arrive on time and ensure that you reach your destination on schedule.
It employs experienced and professional drivers who are knowledgeable about the city's roads and traffic patterns. They can navigate the city efficiently and safely, saving you time and ensuring your safety on the road.
They offer a high level of flexibility, allowing you to customize your itinerary and schedule as needed. You can book a chauffeur for a one-way trip, a round-trip, or for hourly service, depending on your needs.
It can be more cost-effective than owning or renting a vehicle, especially if you only need transportation for a limited time. It can also be more cost-effective than using taxis or ride-sharing services, especially for longer journeys.
They offer a high level of professional service even for Airport Transfer Services Dubai, with well-dressed and courteous chauffeurs who are dedicated to providing an exceptional customer experience.
The Bottom Line!
Just like anything else, due diligence is a must to ensure you get the service you pay for. Therefore, these are the few things that you must consider before choosing chauffeur services in Dubai. So, if you want to a book a chauffeur service that meets your expectations and provides all of the aforementioned perks while being reasonably priced, head straight to your phone or computer and  contact Indus Chauffeur Service.