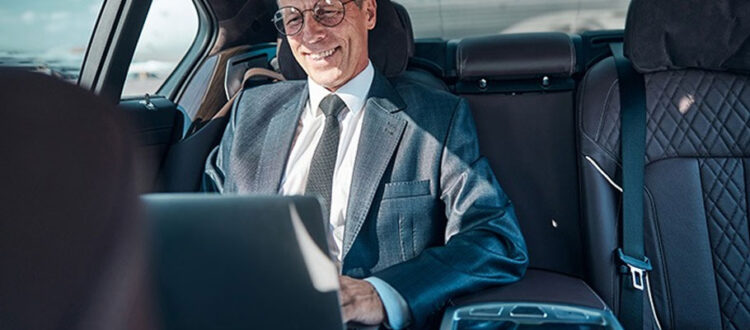 5 Reasons To Hire A Chauffeur Service Instead Of Public Transport
Traveling is one of the most soothing options to escape from the stressful and hectic routines of daily life, which many people see as a reward for their hard work. Whether you're traveling for a vacation, Christmas party, Thanksgiving, New Year celebrations, or any other event, you should not take the risk of using a ride-sharing service or waiting for local transportation, especially in an unfamiliar location. Roaming around in an unknown locale without knowing the traffic patterns and proper routes of the city can be nerve-wracking for a new traveler, and that's where a professional and premium chauffeur service comes into play to save the day. Hiring a chauffeur-driven car in Dubai for your vacation would be the wisest decision instead of looking for a local cab or other means of transportation.
Here are 5 amazing reasons why you should consider hiring a chauffeur service instead of looking for other alternatives.
1. No Need To Drive
It's really fun to travel with friends & family but quite rare to not have any vehicle-related worries at the back of your mind. The most beneficial reason for hiring a private chauffeur service in Dubai is that you will reserve a professional chauffeur and won't have to drive all the way, nor have to worry about the vehicle. Traveling in an unknown area is hectic and also poses a fair chance of getting lost which results in a waste of time as well as inconvenience. Not just that, you can't enjoy the beauty and magnificence of the journey while driving. A private chauffeur service in Dubai is the best solution to eliminate all such hassles and worries of travel. You can hire them for your entire vacation, or just transfer you from one place to another. A skilled and experienced chauffeur is well-aware of all the sightseeing areas of the city and how to get there conveniently.
2. Ride In Style
The car you ride in must suit the personality of the rider. Whether you're going to attend a corporate event or any other social event, you must ride and arrive in style to leave your mark. A professional chauffeur service in UAE offers the most luxurious, sleek, and stylish fleet of the latest models. You will feel like a celebrity when you ride in a luxury car driven by a private chauffeur. By hiring a chauffeur service, a clean, well-maintained executive and luxury car will be at your doorstep to provide you with comfortable and stress-free rides to your events.
3. Comfort And Coziness
Comfort is one of the most desirable aspects when you're traveling, and no one can beat the comfort level of a chauffeur service. When you're travelling in an extended limo or a luxury SUV, you will enjoy the maximum amenities and comforts rather than the basic, no-frill services provided by the local cab or other ride-sharing services. Chauffeur-driven luxurious vehicles are equipped with the latest technology, spacious interiors, and cozy seats that provide a classy ambiance to keep you relaxed and stress-free. Furthermore, the chauffeurs are skilled and experienced as they are well-aware of all the convenient routes of the city. Choosing a professional chauffeur service in Dubai is a way more comfortable option rather than going for some local transportation.
4. Budget-Friendly
Traveling becomes a major blessing when it gives you maximum pleasure on a minimal budget. Traveling in big cities like Dubai would become surprisingly expensive when you opt for traditional taxis and other ride-sharing services, as their prices fluctuate depending upon the time and peak hours. The best thing about a proficient chauffeur service is that you will pay a fixed rate of service without any hidden charges which will help your budget for a reliable journey. Hiring a professional chauffeur service like Indus Chauffeur will not only ensure safety and comfort but also a friendly payment schedule.
5. Safe & Reliable
Safety is considered to be the most highlighted element especially when traveling to unfamiliar locations. In that situation, traditional or local cab service could be a roll of the dice. A credible and reliable chauffeur service is the safest option to consider for traveling. They have a well-trained and experienced team of chauffeurs who are well-aware of the routes and roads of the city plus they are fully trained to react tactfully in emergency and other unfavorable circumstances. A trust-worthy chauffeur service company ensures the safety, reliability, and comfort of the traveler by providing supreme service.
Final Thoughts:
From booking your flight to the accommodation facility, there are a lot of things to prepare for when you start planning your trip. Using a wrong mode of transport such as public transport or unreliable ride-sharing service can make all those efforts go down the drain, so it is critical to opt for a service you could trust, preferably a private chauffeur service provider. Indus Chauffeur is considered to be the provider of one of the most reliable and professional chauffeur services in Dubai. We offer an amazing fleet of luxury cars paired with professional chauffeurs and customer services team that make your travel safe, comfortable, and pleasant. With Indus Chauffeur, you'll have fewer worries and a better travel experience.