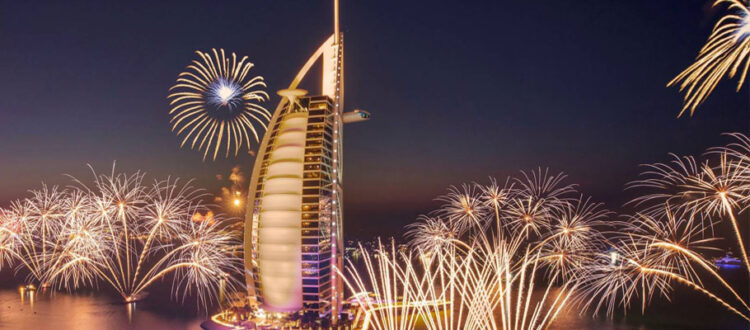 How to Celebrate New Year in Dubai?
Dubai undoubtedly is a city of dreams. It has a life of glitz, style, glamour, and a lot of celebrations which makes it a unique place to ring in the New Year. We have already entered the New Year's Eve countdown. As 2022 will be over, a New Year is going to begin that will outset a new feeling of optimism and brilliance. The way you welcome the New Year is a reflection of how the whole year is going to be spent. So it's better to make it a wonderful New Year's Eve, something that is worth cherishing and remembering.
Out of all places in the world, celebrating New Year's Eve in Dubai is arguably the smartest choice to welcome 2023 with style. Not only is Dubai an iconic location at the junction of East and West, it is also a fast-growing city with a multicultural environment, unique architecture, and top tourists' attraction. No wonder tourists and vacationers have started to flock to the UAE from neighboring countries and all around the world during this time.
Whether you want to spend this beautiful time with your family or relish the comfort of being in solitude; whether you wish to enjoy the party with friends or someone special, this city can easily take care of all of your personalized New Year's Eve Celebrations. From its ostentatious nightlife to world-class entertainment, from once-in-a-lifetime fireworks displays to beachfront parties under the stars, Dubai has everything for you.
Here are some tremendous ways you can celebrate a glitzy New Year's Eve in Dubai.
World-renowned fireworks at Burj Khalifa
Luxury dinner at the cruise
Desert Safari
An evening in Madinat Jumeirah
Dance the night away
1. World-Renowned Fireworks at Burj Khalifa:
The residents and visitors of Dubai are much more enthusiastic about New Year Celebrations than anyone else in the world, and this feeling is amplified even more by the presence of the Burj Khalifa, which is the world's tallest tower. It attracts millions of tourists and travelers of the world.
The New Year's Eve in Dubai features an enormous fireworks display at the Burj Khalifa, which is their way of bidding farewell to the year gone by, and welcoming the New Year with hopes of better times and prosperity. The dazzling fireworks at Burj Khalifa during the New Year's Eve are one of the most televised and famous events in the entire world. If you want to travel within Dubai for the New Year's Eve, make sure to reach this place no later than 10 PM to catch a nice spot to witness one of the best firework and light shows.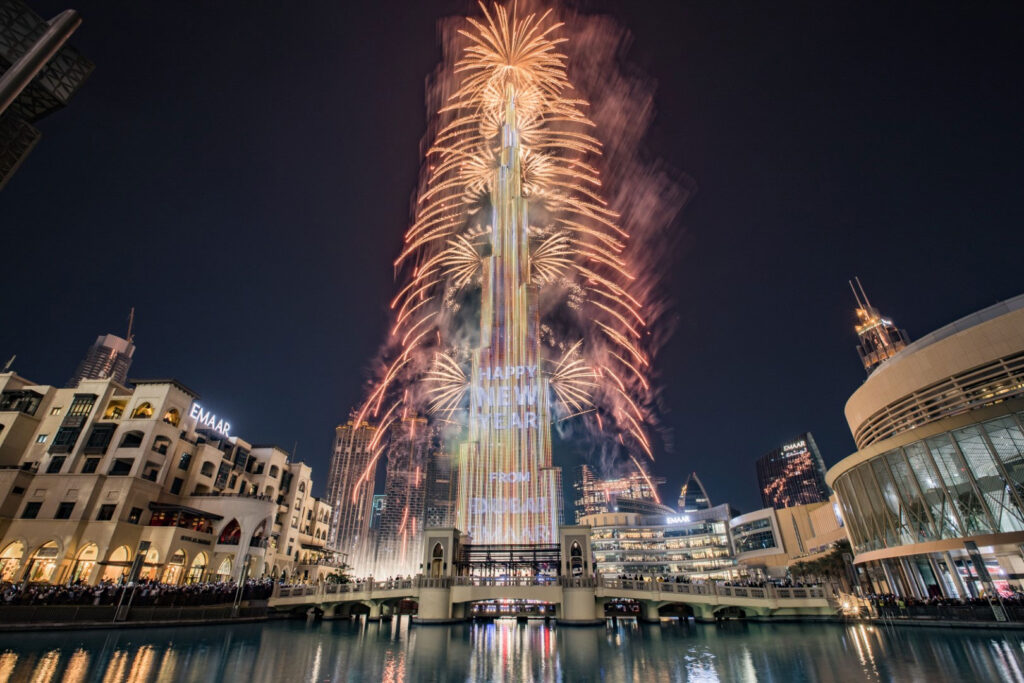 2. Luxury Dinner On The Cruise:
In Dubai, enjoying the fireworks is a must, but if you want to do something more sophisticated, you may take a Luxury Dinner Cruise along the Dubai Creek or the Marina. A glass-enclosed and air-conditioned luxury vessel that has all the comforts of life is well-enough to admire the magnificent views of Dubai.
You can also enjoy the twinkling skyline under the stars and moon from its ritzy open terrace and spacious outdoor deck. It ensures stunning views of Dubai Landmarks along with an amusing and comfortable evening on the calm waters. You won't only be able to enjoy the delightful fireworks but also the lights and water show happening at midnight.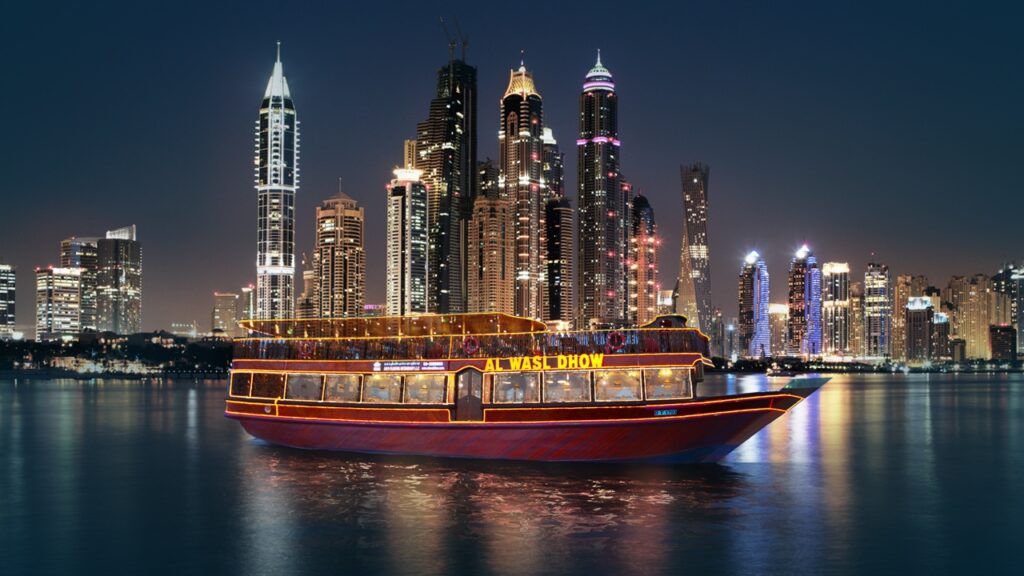 3. Desert Safari:
Dubai is a desert city, which means it is not that hard to head deep into the heart of the desert to witness the last spectacular sunset of the year. You can hop in the New Year in a traditional Arabian way with a modern touch of the Desert Safari. There's nothing like a thrilling drive over spine-tingling and wonderful sand dunes. Not to forget the Bedouin Desert Camps, where you get a chance to experience a traditional arabian welcome.
You can also enjoy the delightful barbecue dinner and plenty of delicious desserts while getting entertained by live dance and music. The evening will go by really fast while enjoying the exciting activities such as sand boarding, camel rides, traditional henna tattoos, and eye-catching belly dancing. The whole ambiance is simply mesmerizing. Even better, you can enjoy these fun-oriented activities by reaching there very comfortably. You can simply hire a private chauffeur service in Dubai to reach there on time with the most comfortable and reliable manner.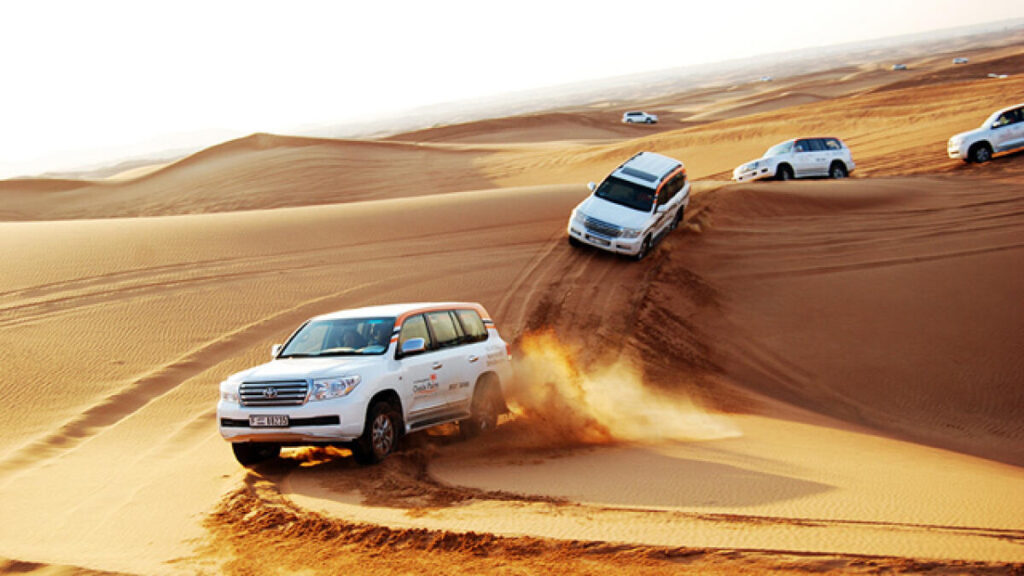 4. An Evening in Madinat Jumeirah:
Ringing in the New Year with a sparkling evening at Madinat Jumeirah is an incredible way to celebrate personal accomplishments and new beginnings. It is always a good idea to appreciate how far you have come and give yourself a party, and what better way to do that than having one of the most admirable gala dinners of the New Year's Eve along with breathtaking fire dancers, live entertainment, and world-famous musicians. A glass of free-flowing champagne and unnumbered cuisines are the centers of attraction for not only the tourists but also the locals of Dubai.
Watching captivating fireworks under the gleaming sky from one of the public beachfront at Jumeirah is truly an enthralling scene for everyone. You can enjoy all these feasting and festivities if you reach there in time. And for this, you need to hire a proficient chauffeur service provider in Dubai to take care of all the hiccups of the travel, especially getting a decent parking spot.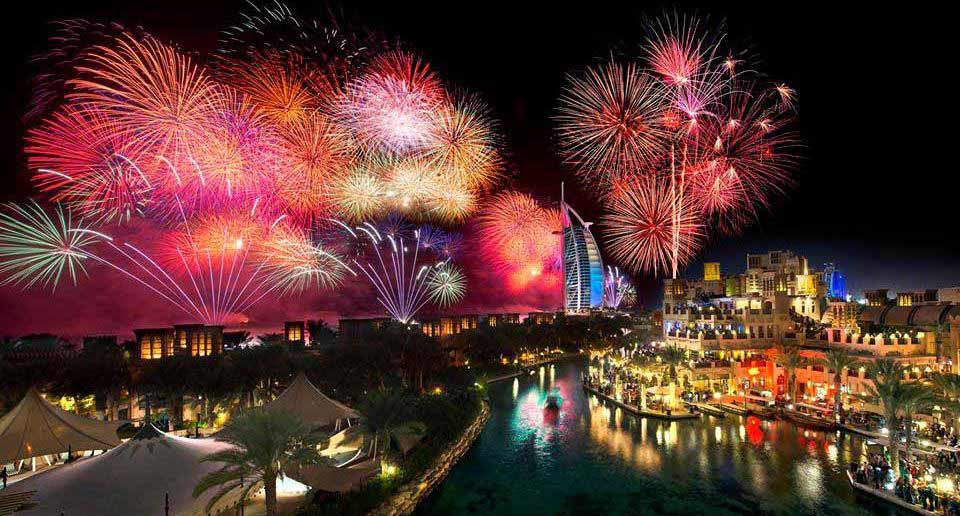 5. Dance the Night Away:
People within Dubai and from all over the world gather for the final countdown to the New Year. Many of those people prefer to spend this wonderful Eve at one of the most iconic clubbing destinations like Billionaire Mansion Nightclub, Armani Nightclub, Atlantis The Palm, etc. To top that, you also get a chance to have an encounter with celebrities who come from all over the world for the marvelous festivities of the New Year. A great fun-filled night is guaranteed at these places specifically for those who love to party and dance the night away.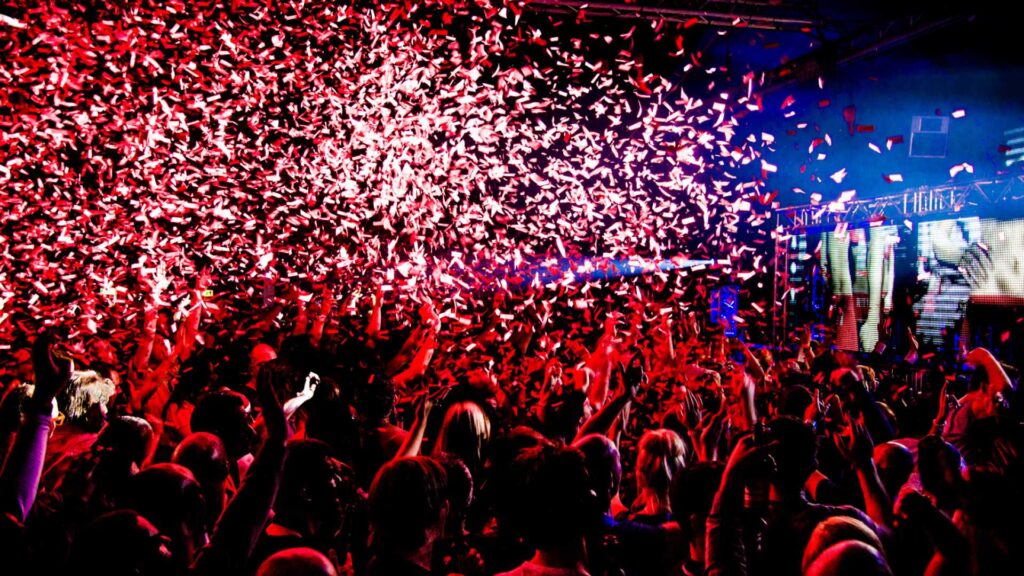 Final Thoughts:
To summarize, there are many ways to celebrate New Year's Eve in Dubai. Some popular options for celebrating New Year's Eve in Dubai include watching the fireworks displays, enjoying live music and entertainment, and indulging in special menus and drinks. It's important to plan and make reservations or purchase tickets in advance, as many of the New Year's Eve events in Dubai sell out quickly. You may also want to consider the cost of transportation and accommodations, as well as any local laws and customs that may affect your celebration. Overall, Dubai offers a wide range of options for celebrating New Year's Eve, and you can choose the activities and events that best suit your interests and budget. The bottom line is, whatever you decide to do, just make sure you ring in the New Year with grandeur!