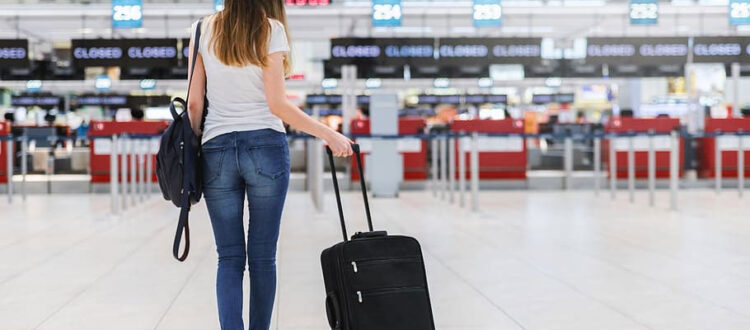 Five Tips To Get To The Airport On Time
Traveling is one of the healthiest and most enjoyable hobbies of lively people. An experienced traveler knows that a little preparation is necessary to speed up the airport experience. Airports around the world have become one of the heaviest traffic areas and well-trodden paths in terms of long lines for parking, check-in, and security procedures. It's best to give extra time to prepare yourself before your flight.
Sometimes flying doesn't prove to be a convenient, enjoyable, and wonderful experience because of flight delays and cancellations, last-minute gate changes, long security lines, overcrowded parking lots, and unavailable airport shuttles. However, there is at least one thing you can do to make your travel experience delightful and get to your flight on time – hiring a professional airport chauffeur service in Dubai.
Here are a few tips about how to get to the airport on time which will make your airport experience stress-free and pleasurable.
1. Make Travel Arrangements Early
It's the need of the hour to give yourself plenty of time to go to the airport to make your travel hassle-free and soothing. Before a day you leave for your trip, you must make sure that your luggage meets all the travel standards of the airline and that you have all the appropriate documentation needed at the airport. If you're a savvy traveler or flying for the first time, it's always better to come extra early to avoid being stressed out due to traffic, belongings left at home and returning to get them, conveyance difficulties, and any other things that may go wrong.
2. Online Instead Of In-Line
Online booking and registration provide easy access to travelers for booking, checking-in, and other various airport procedures. You can perform all of your tasks online or through your airline's website without any difficulty rather than waiting in the lines at the airport. You may also choose your seat conveniently and be able to board your flight on time without any unfavorable incident.
3. Check Your Flight Before You Leave Home
Flight cancellations and delays are getting more common day by day. It's quite annoying when you get to the airport and find out that your flight is canceled or delayed for a few hours. Make sure you check the status of your flight online before leaving home, so as to avoid waiting or standing in the lines at the airport. Furthermore, if you didn't get your desired seat at the time of buying your ticket, you will also be able to ask for a favorable seat assignment before going to the airport.
4. Get Organized Before The Security Line
Getting organized before the security line is the key to speeding up the security procedure. Whether you're going through rushed lines or not, you must prepare yourself for the security clearance by having easy access to your id, removing any extra layers of clothing that may hamper the screening procedure, and putting credit cards, cash, keys, and other metallic items away. You can also have an electronic boarding pass on your smartphone. Through this, you can avoid the irritation of spilling things and re-scanning in front of the security line.
5. Make A Reservation For Airport Transportation
Whether you're traveling for a business meeting or vacation, perfect travel arrangements are necessary for getting to the airport without any unwanted issues. Booking a professional chauffeur service is highly recommended for the greater ease of the traveler. An experienced chauffeur will pick you up from your place and drop you off at the airport on time, taking you in premium luxury vehicles, thereby making your journey stress-free.
Conclusion:
Traveling, if not planned diligently, can certainly be challenging, resulting in you getting continuously worried about security delays, tight flight schedules, job deadlines, and travel arrangements. Whether you're traveling for business or pleasure, hiring a professional airport transportation service like Indus Chauffeur will minimize your stress by carefully taking care of all your transportation needs. Our team of experienced chauffeurs is well-trained to take care of everything and relieve you of all your travel-related tensions. We make sure you get to the airport as planned and make your journey worth remembering!