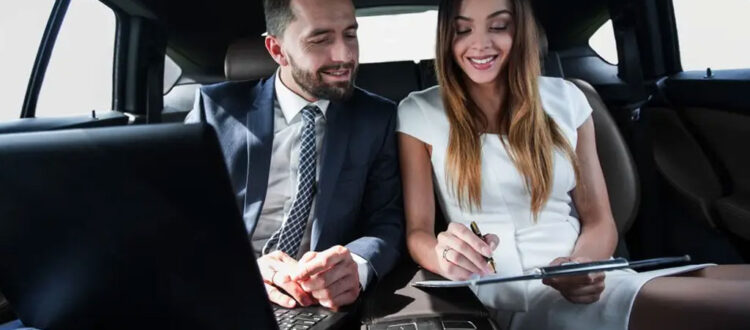 Avoid Getting Late For The Meeting By Hiring Chauffeur Service In Dubai
Dubai is considered one of the best business hubs in the world. Undoubtedly, businessmen and investors prefer to travel UAE for their business development and expansions. Having comprehensive paperwork, excellent presentations, and a perfect itinerary are the significant tools for a business meeting that will take you to the next level, but being on time tops them all. When visiting a large and bustling metropolis like Dubai, sometimes it gets difficult for people to commute, especially if you need to catch up on a meeting with your client. Hiring a professional chauffeur service in Dubai is the most convenient option if you want to arrive on time for your corporate commitments. An experienced and professional chauffeur in Dubai will make your visit enjoyable and take good care of all of your travel needs.
Here are the advantages of having a professional chauffeur service to avoid getting late for a business meeting:
1. Punctuality:
Arriving on time says a lot about your work ethic and character as compared to the late-comers. Whether you're traveling for a business meeting or to attend a corporate event, being on time is essential. Punctuality and timeliness is the biggest advantage of hiring a chauffeur service in Dubai. An experienced chauffeur is well-aware of all the traffic bottlenecks and the best driving routes and roads to bypass them, which ultimately ensures your on-time arrival.
2. Convenient:
It's quite difficult and challenging for anyone to wait for a taxi or a car to arrive, especially if you are outdoors under the blazing heat of the Gulf. By hiring a professional chauffeur service in Dubai, you will have your conveyance instantly on its way to you, giving you maximum convenience. A professional chauffeur will pick you up from your location and drop you off at your desired destination on time.
3. Safe and secure:
Safety is the top priority when you travel to any country whether you're familiar with it or not. Our well-trained chauffeurs possess brilliant driving skills and vast experience in driving various cars in a busy city like Dubai, thereby ensuring the utmost safety of the traveler. Their complete training in dealing with any emergency will safeguard you from all the dangers of driving.
4. Reduces stress:
Stress ruins your productivity. It's undoubtedly stressful to keep attention on the road while driving, taking up your crucial time which you could have productively utilized doing other urgent tasks like online meetings, checking e-mails, or preparing for presentations, etc. By hiring a professional chauffeur service in Dubai, you free yourself from driving and other stressful activities. A corporate chauffeur at your service provides a comfortable and stress-free ride.
5. Building a strong goodwill:
The punctuality of the owners or employees enhances the goodwill of one's company. When a reliable and professional chauffeur is hired, all of your worries regarding traveling are gone. Hence, you can easily make a long-lasting impression on your clients and business stakeholders by arriving on time or before starting the meeting. It demonstrates not only respecting others' valuable time, but also how much you care about the reputation of your company.
Final words:
In today's business world, every minute is money spent or money lost. A good corporate chauffeur service in Dubai knows the value of your time. By hiring Indus Chauffeur Service in Dubai, you will be able to distinguish yourself from the growing crowd of late-comers. We offer the most luxurious and comfortable chauffeur service that makes your travel convenient and stress-free. Indus Chauffeur values your time like no other!