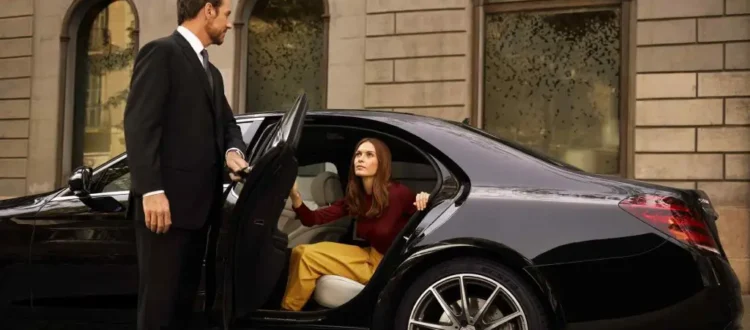 How To Spot A Professional Chauffeur Service In Dubai?
Everyone travels for different reasons. Some travel for work and some for leisure. Traveling for business meetings or to attend corporate events, is undoubtedly a stressful experience. But when planned properly, it should no longer be one. This planning is where a professional chauffeur service in Dubai comes into play, a service that will serve your every need. Not only would a corporate chauffeur service pick you up from one location and drop you off at your desired destination at the arranged time, but also do that both efficiently and swiftly. A professional pre-arranged chauffeur service in Dubai ensures the availability of the car and prioritizes the safety of the travelers and their belongings. It brings you the most comfortable and efficient ride.
Here are some crucial factors to consider before arranging or selecting a professional chauffeur service in Dubai.
1. Satisfactory Feedback And Reviews
The easiest and most convenient way of gauging a chauffeur service provider's reliability and trustworthiness is by scrutinizing the feedback of former customers. The company's website is the best testimonial of its customers' responses. If you're looking for unprejudiced feedback, online reviews are proven to be the best. Reading online reviews gives you an insight into the quality of the services they are delivering plus what customers like and dislike about them.
2. Check Referrals.
Word-of-mouth referrals are one of the common ways of selecting a professional chauffeur service provider. This includes asking colleagues, friends, family members, acquaintances, or neighbors about the best chauffeur service provider in Dubai they have previously used and what they have liked about it. This in turn will help you to decide on the options available in the market.
3. Trustworthy And Well-Trained Chauffeurs
When a professional chauffeur service provider company hires chauffeurs, they conduct rigorous tests on and off the road. They are also given proper orientations about defensive driving, onboard safety, how to behave with clients, and how to act in emergencies. Screening about background checks and previous driving history increases the confidence of the client in chauffeurs. The well-trained and certified drivers are trustworthy as they are sensitive about confidentiality towards clients. A professional chauffeur has a complete knowledge of all the different routes which helps to build the trust of the traveler.
4. Budget Friendly
Most of the chauffeur service providers offer luxury cars but are not as cost-effective as Indus Chauffeur Service in Dubai. Every traveler needs to discover something pocket friendly. Preliminary research is very important to compare all the prices of the available service providers. Selecting a cheaper solution can never be a better option. One should always select something that falls somewhere in the middle without compromising on the service quality. Indus Chauffeur Service in Dubai provides the latest luxury cars with the most appealing features at reasonable and competitive rates.
5. Safety Is Priority
Your safety should be your highest priority. Travel risk management has become a significantly important factor when choosing a particular chauffeur service these days. Every traveler wants to feel safe and they need to be safe too. When you're looking for a perfect chauffeur service provider, the most important thing to consider is to inquire about the safety and standards and also the safety records of their vehicles. Factors like excellent defensive skills of the chauffeur, zero criminal records, and clean driving history make the chauffeur service a  safe and secure proposition for travelers.
6. Properly Inspected Fleet
The most experienced chauffeur services have the most dependable size of the service fleet. Fleet sizes unveil a lot about the business. A reliable chauffeur service provider like Indus Chauffeur provides a massive variety of cars in Dubai. Our chauffeur service fleet includes Mercedes-Benz S class, and E Class, BMW 7 Series, Rolls Royce Ghost, Cadillac Escalade, GMC Yukon, and many more which indicates a true essence of professionalism and commitment.
Conclusion:
Chauffeur services are not bound to only celebrities or high-profile personnel. It is for every person who wants to travel in a luxury vehicle with a trustworthy, well-trained, and professional chauffeur. Indus Chauffeur Service in Dubai offers the most luxurious cars with all the required safety solutions which help you take care of all your safety concerns related to traveling. We at Indus Chauffeur Service specialized in providing above-par chauffeur services across the UAE. Our professional and skilled team goes above and beyond to provide consistently good service quality with a sole target – the contentment of our valued clients!