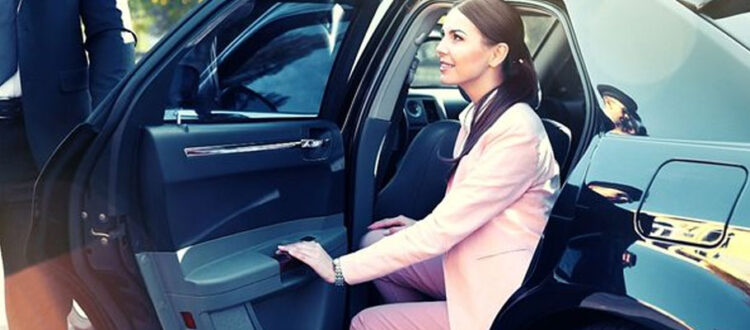 Common Chauffeur Service Misconceptions and Myths
Dubai is famous for all the events that take place every week which fascinates many tourists and natives, which in turn gives an impression of traffic and stressful travel at times. Every person has a desire of hopping into a nice luxury car whether they've got to attend corporate events or business meetings, and travel without any added worries. However, owing to the past, we still think of luxury as something that is only reserved for the rich and the elites, which is why we tend to neglect the convenience of a luxury chauffeur service. It is particularly designed for a stylish but safe and affordable ride experience. If the previous misconception wasn't enough, many people used to associate this service, especially for sophisticated events and prestigious parties, without knowing that it's also best for other formal junctures like business meetings, corporate events, social gatherings, and just any other regular commuting.
A professional chauffeur service business is already operating for a decade but still, there are a lot of misconceptions that prevent people from taking full advantage of this amazing service. Such prevalent myths have led travelers to believe that chauffeur service is not for common people. If you have a similar opinion, then it's the right time to review the facts and throw light on these false impressions.
Here, we're going to demystify all the fallacies regarding the chauffeur service that are not true.
1. Chauffeurs Are Reserved For Affluent Personalities Only:
It is common to think that chauffeur service is a symbol of wealth and it is specifically for rich and famous people like celebrities, politicians, and high-profile personnel. People usually accept this myth but it is not true. You don't need to be a superstar or a wealthy person to enjoy chauffeur service. In fact, they are more economical than driving yourself or using other common transportation services. Every person has the right to ride in a sophisticated way to attend any event. By hiring a professional chauffeur service, you too will get the royal treatment that you so truly deserve.
2. Chauffeur Services Are Ridiculously Overpriced:
As the title "chauffeur" connotes a majestic, exclusive and imperial service, it is mistakenly believed that such a service would be highly expensive. This image has to be corrected as you will be surprised to know that it is feasible to hire a luxury car for your event at a reasonable price. Imagine yourself riding in a luxury limousine that offers all the amenities like a well-trained chauffeur, tastefully adorned interiors, Wi-Fi, and GPS System at affordable prices as compared to slightly less priced other, uncomfortable modes without any of those luxuries. It is easy to conclude that they are fairly priced and you receive your money's worth.
3. Chauffeured Cars Are Only Used For Special Occasions:
Elegant and luxury cars are often seen at major events. People believe that chauffeur services are only reserved for a grand entrance on special occasions like weddings, proms, and lavish hotel parties. This is actually the most common misconception which has to be busted. A professional chauffeur service is increasingly utilized by businessmen for their corporate events and important business meetings. It is also commonly used for airport pick-ups & drop-offs. Moreover, Tourists consider it a more comfortable and reliable service for their vacations and holidays. Why walk all the way to the bus stop or the taxi stand when you can have your personal chauffeur waiting for you right at your doorstep?
4. Chauffeurs Are Not Professional Drivers:
Undoubtedly, chauffeurs are the personification of luxury. A reputable chauffeur service company hires its chauffeurs by conducting a rigorous and systematic recruiting process. Only chauffeurs who possess a high level of training and experience are shortlisted for the job. Their driving history, maturity level, and positive attitude are deeply examined. Furthermore, special training orientations are given to the chauffeurs for their skills development and knowledge enhancement. An experienced and certified chauffeur who undergoes extensive training has no match with local ridesharing drivers.
5. They Are Not Safe To Travel In:
If you have some negative thoughts about security and safety while traveling with chauffeurs, then you need to enlighten yourself. This is completely a wrong perception that a person should never rely on an unknown driver for traveling from one location to another. A trustworthy and reliable chauffeur service firm puts your security and safety needs first. Hiring the finest luxury chauffeur service is one of the safest options for traveling, as your chauffeur not only has years of experience in driving but is also very well aware of the roads and routes of unfamiliar locations. A professional chauffeur is well-trained to react proactively in any emergency which ensures your safety and makes your traveling experience memorable.
Final Thoughts
Don't be deceived by hearsay, better research, verify, and experience it by yourself. Everyone should experience a chauffeur service once in their lifetime. Once you do that, you will surely believe that this amazing service is the best option for traveling in terms of everything – be it cost, safety, or comfort! Indus Chauffeur Services has debunked all the myths and misconceptions about chauffeur service. We offer a wide range of luxury cars to every individual at affordable rates. Our competent chauffeurs are ready to serve you.