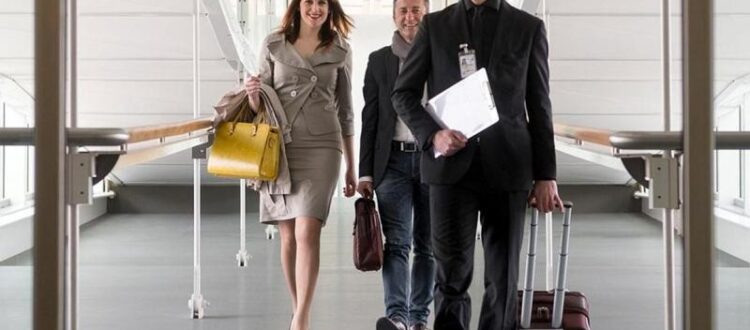 What Is A Meet And Greet Airport Service, And Why Do You Need One?
What are Meet and Greet Services?
Meet and assist, also known as Marhaba Services (Airport Meet & Greet), is an airport service offering fast track services, airport greeters, access to airport lounges, porter service, buggy service, and more to help travelers avoid lengthy airport queues forget the difficulties of tedious airport requirements.
Indus Meet and Greet Service
Indus Chauffeur, with its top-tier partnership Marhaba Services provides a unique Meet & Greet service in Dubai that will help you breeze via arrivals and departures at Dubai Airport. From airport transfers to seamless clearance at immigration, luggage assistance, and more, we are here to help.
From fast-track clearance through departures or arrivals to helping with transfers, baggage & family travel, Indus chauffeur makes sure a swift, safe, smooth passage through the airport makes the airport something to look forward to – for you, your clients, and your loved ones.
Arrival Meet and Greet
Departure Meet and Greet
Transfer/Transit Meet and Greet
Fast-track Security and Immigration
Porterage Services
Buggy and Wheelchair Services
Luggage Pick-up & Drop-off from Residence
Home PCR Services
Importance of Choosing an Airport Meet and Greet Service
A meet-and-greet airport service in Dubai will help to make your trip more special from start to end. The premises are always safe, secure, and carefully looked after. A meet-and-greet airport service offers the most luxurious and stress-free airport arrival.
Your meet-and-greet assistant will quickly take care of getting you through customs. The greeters will also sort your baggage claim and take you to your accommodation depending on the meet and greet service you choose. They can help you with a massive range of airport-related needs.
A meet-and-assist service is ideal for customers who need extra assistance when traveling. This is a fantastic way to start your holidays or take the pressure off while traveling with work. A meet and greet service also sorts your transportation out. These services offer the best cars and drivers to make your journey to and from the airport as relaxing as possible.
Marhaba services take the stress out of travel. They'll fast-track you through cues to ensure you're not waiting around arriving in a new country, and the place can often feel disoriented. Marhaba service is a way to make you feel at home as quickly as possible.
Who can Benefit from Airport Meet and Greet Services?
Luxury travelers
Business travelers
First-time travelers
Children traveling alone
Traveling with Family
People with disabilities
Travel agent
Why Do You Need a Meet and Greet Service?
Many issues can arise from overcrowded airports. But the good news is that meet and greet services can resolve all these problems.
● Avoid getting lost
Indus Chauffeur's greeter will help you navigate the airport formalities and get you to your aircraft gate without getting lost in a crowded airport.
● Avoid Transit difficulties
A few hours between flights makes transiting complicated and confusing, especially if the distances between terminals are too long. To ensure that you board your subsequent aircraft on schedule in such circumstances, meet and greet service help and buggy are essential.
● Productive trip
You can access the airport lounge with meet and greet services, which provides the ideal environment for productivity and business communication during the airport wait time.
● Skipping Long queues
Avoid long queues and waiting in line. Finding a solution with meet-and-greet services at the airport is easy. Marhaba services can speed up your airport journey and get it done in a few minutes instead of hours.
Indus meet and greet airport service is committed to providing the best assistance. The service representatives make every possible effort to make your journey through the airport extraordinarily peaceful.